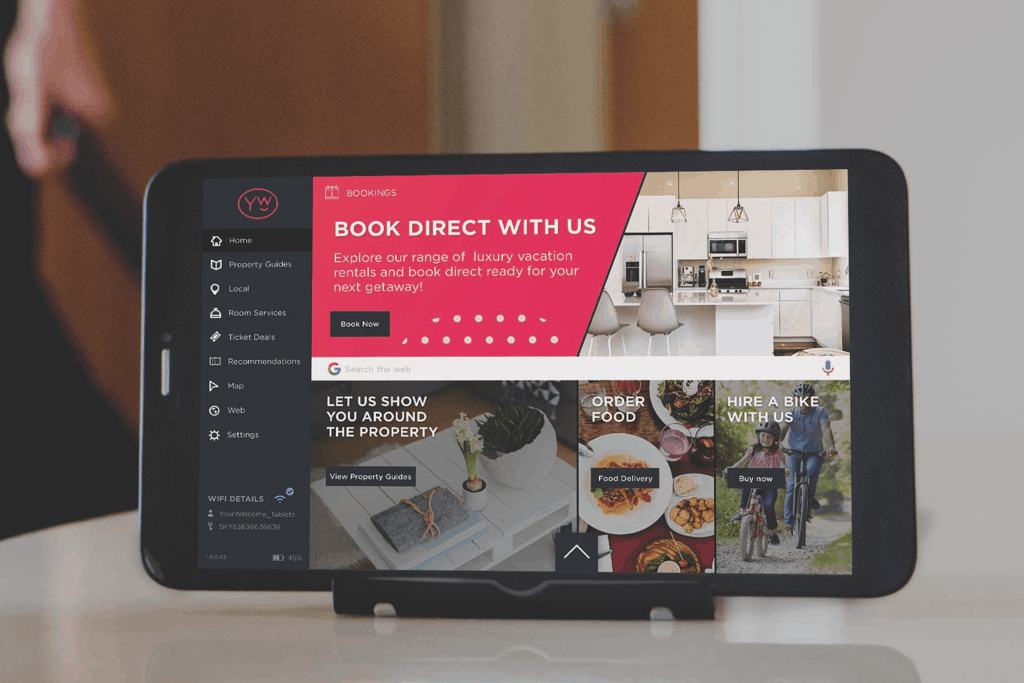 Are you planning on becoming an Airbnb Host but have no idea where to start? We all know that transforming your home into a vacation rental is not an overnight task but can be achieved with the help of an Airbnb guidebook  You have to keep various things in mind and work in an organized way, which can be somewhat nerve-wracking. Do not worry, for we have gathered 10 important tips that will help you create an Airbnb guidebook without baffling your mind.
Maintain Cleanliness
Keeping your space clutter-free and squeaky clean is one of the most important things while turning your place into a rental. The washrooms need to be clean, bins and wastebaskets emptied and floors need to be spotless before the arrival of your guests. This will be beneficial for your guests that will, in turn, affect your rating.
Easy Check-in:
You can give your guests easy access to your property without actually being there, all thanks to a plethora of new-age locks like a keypad doorknob and smart locks to name a few.  Smart locks are widely popular and provide you remote access to your lock, making check-in for your guest hassle-free.
Communicate well:
Another important thing to keep in mind is to be responsive to your guest's queries, from the time they start inquiring about your property until they check-out. You need to be quick with the responses as that reflects on your response rate which will then affect your chances of becoming a super host.
Ensure Security:
Airbnb is all about making the guests feel at home, and that also involves ensuring the security and safety of your guests. This can easily be attained by installing high-quality safety locks and security systems. If you are not locally available, make sure to provide them a contact of a local person in case of any security breach.
Provide Instructions:
To ensure a hassle-free stay, you need to keep your guests well informed about the house rules before and during their stay. Provide them with clear instructions regarding your property so that they can easily access the electronics and appliances (TV, A.C., Stereo, etc) available in your space.
Welcome Gift:
The best way to break the ice with your guests is by surprising them with a welcome gift. It can be a handwritten note, local treats/delicacies, etc. This little gesture of yours will lift up their mood for sure.
Accurate Property Description:
An important thing to keep in mind while creating a guidebook is to provide an accurate property description. Be upfront with your description so that your guests know what to expect when they rent your space. You know, the key to a happy customer is managing expectations.
Promote what's best in your locality:
Don't shy away from providing your guests with recommendations about the specialities of your neighbourhood. Inform them about the popular attractions, best restaurants, and famous arts in your area to make their stay even better.
Pre-Arrival communication:
Stay in regular touch with your guests from the time of booking until their arrival. They might need your assistance on how to reach your place. Reply to their doubts and queries in as short a span of time as possible.
Provide an Experience:
Be the host with the most. When you are involved in the hospitality business, you need to prioritize and cater to the needs of your guests. This is a crucial thing to keep in mind while creating an Airbnb guidebook. Take efforts to provide them with an unforgettable experience.
YourWelcome tablets come pre-bundled with a chat feature that enables guests to easily respond to guest queries, enhancing the overall guest experience. To learn more about our products: