Vacation rental upsells are a key part of any strategy to maximise profit from your rental portfolio. Property managers rightly focus on occupancy revenue as this is (and always will be) the prime revenue driver for vacation rentals. This article will look into why selling services is becoming a key part of the revenue strategy for property managers, what services to sell to your guests and key pointers to optimise conversion rates.
Hotel Revenue Model Evolution: What Can Vacation Rentals Learn From It?
The vacation rental industry is often pitched against hotels in terms of the future of travel accommodation. Hotels are the original short term rentals, having provided accommodation to travellers since the 1400s'. There is a lot to learn from the evolution of the hotel commercial model from a vacation rental perspective. Up until the late 1980s, hotels focused on occupancy rates in projecting the financial viability of new projects. Today, occupancy revenue accounts for circa 68% of hotel revenue. Hotels have now switched to 'high value bookings' model rather than "occupancy at all costs" method previously used. This change means focussing on guests who will deliver the most profit rather than focussing solely on filling rooms regardless of profitability.
We have already seen the vacation rental industry slowly implementing the same change with vacation rental managers focussing on direct bookings and bypassing OTA fees. In addition, there is a huge industry push to supporting the "Book Direct" movement.
Why Selling Services Is Vital For Vacation Rental Managers
Vacation rental management has seen a huge evolution since Airbnb launched in 2008 . There have been many positives for the industry with huge investment flowing into the industry but there have also been challenges created from this that have not yet been addressed by many vacation managers.
Erosion of Profits For Vacation Rental Managers
Vacation Rental Managers have become reliant on OTA bookings, PMS systems and myriad of other subscription services all of which reduce profitability. In addition, the rise of the Airbnb Management companies taking just 12% of gross revenue has meant that the cost of acquiring properties has also risen. Property owners now have choice of self management, 'hand off Airbnb Management' or traditional vacation rentals. This choice puts pressure on the margins that vacation rental managers can achieve if relying solely on occupancy revenue.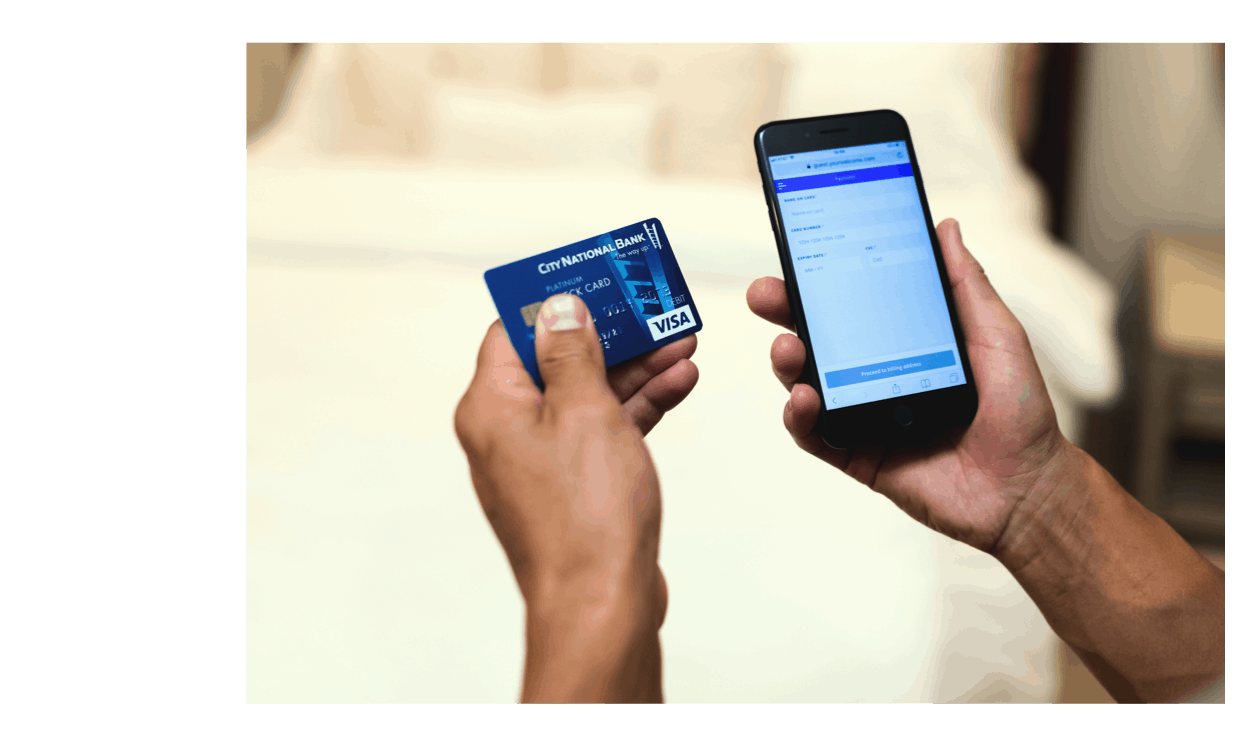 Vacation Rental Upsells: What to Sell
YourWelcome Point of Sale is installed in over 15,000 vacation rental properties, below are some insights across our client base.
Early Check In / Late Check Out (Average price $52)
This is the most popular service on the YourWelcome network, and with good reason. Guests want to check in early and they want to leave late which offers a captive market and strong monetisation opportunity. These vacation rental upsells convert well across all markets and guest types and should be one of the first services you consider selling. In addition, you do not share a percentage of these upsells with the OTA, PMS or the underlying property owner.
Mid Stay Cleans (Average price $85)
This service has surged in popularity since the Covid outbreak and offers a great service to guests and a monetization opportunity to vacation rental managers. This service most profitable when you employ your own cleaning staff and can be offered when available to avoid additional costs.
Equipment Hire (Average price $25-$100)
This service is particularly successful in urban and beach areas. The best sellers include Baby Cot Hire, Beach Equipment and Bicycles. This is a high margin vacation rental upsell service as once the equipment is purchased the sale is pure profit (aside from any maintenance).
Party Bundles (Average price $50+)
If your guests are typically big groups then this is a service to consider selling. Groups will pay a premium for convenience and you will see a high conversion rate if you can find the right party bundle to match your audience.
Best Methods to Sell Services to Your Guests
One of the biggest challenges that property managers face is how to effectively upsell to guests during their stay. Unlike hotels, there is often no staff present at the accommodation, so any upsells need to be managed remotely. This has been amplified by the Covid crisis, where there needs to be a reduction on contact with guests during their stay.
Email & SMS
This is a tried and tested method of selling services. You are able to contact your guest via SMS or email that contains a web check out link or phone number to take the order. This method of upselling works well for pre-arrival services (eg Early Check In). However, the conversion rates are very low when the guest is in-property. Guests do not want invasive texts and emails during their stay and this will affect your ability to promote some of your service offerings. In addition, you will need engage a third party platform to manage online sales and inventory.
Paper Promotion
This is the traditional method of upselling which is simple and cost effective. Property managers simply leave a sheet of paper outlining services and a link to buy or a phone number. There are obvious challenges with this method in the Covid era as guests will not want to touch paper that cannot be cleaned between stays. In addition, property manager will need a third party platform to manage payment and inventory.
In-Property Point of Sale
This medium is growing in popularity as it offers contactless upselling to guests. YourWelcome tablets are the leading example of Vacation Rental Point of Sale. The Tablets are simple to set up and are left out for guests to use during the stay. The Tablets a wealth of content and features to ensure engagement and a very simple all-in-one solution to upselling your services to guests.
Find Out How A Point of Sale Can Increase Your Profitability
Book a demo using the form below to learn how YourWelcome can help increase your profits from upselling services.