Earn More From Every Booking
Sell services direct to your guest. Popular services include Early & Late Check-In, Equipment Hire and additional cleaning. Increase your revenue from each reservation. Installing a Point of Sale makes more money per booking for vacation rental owners.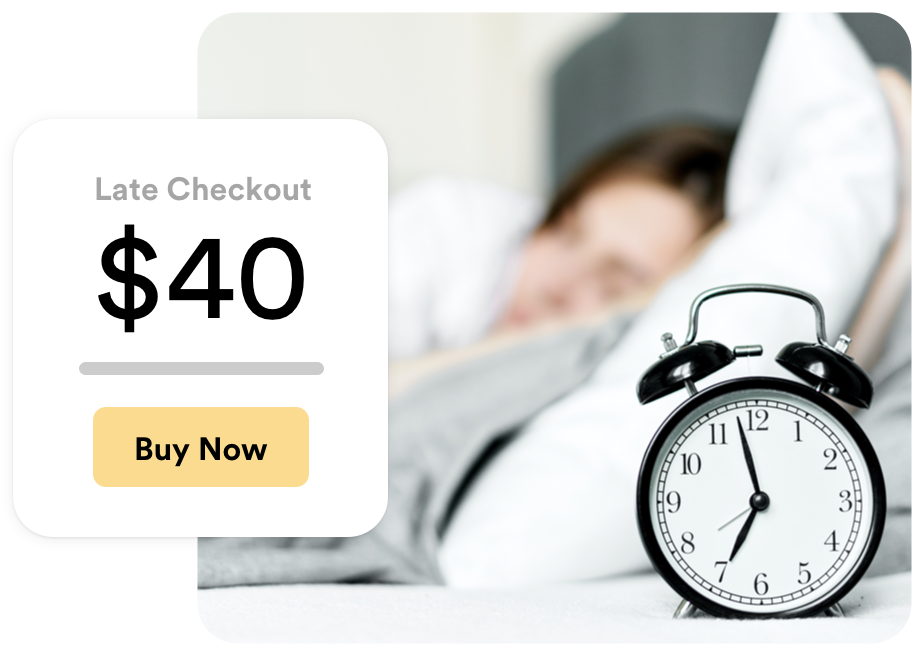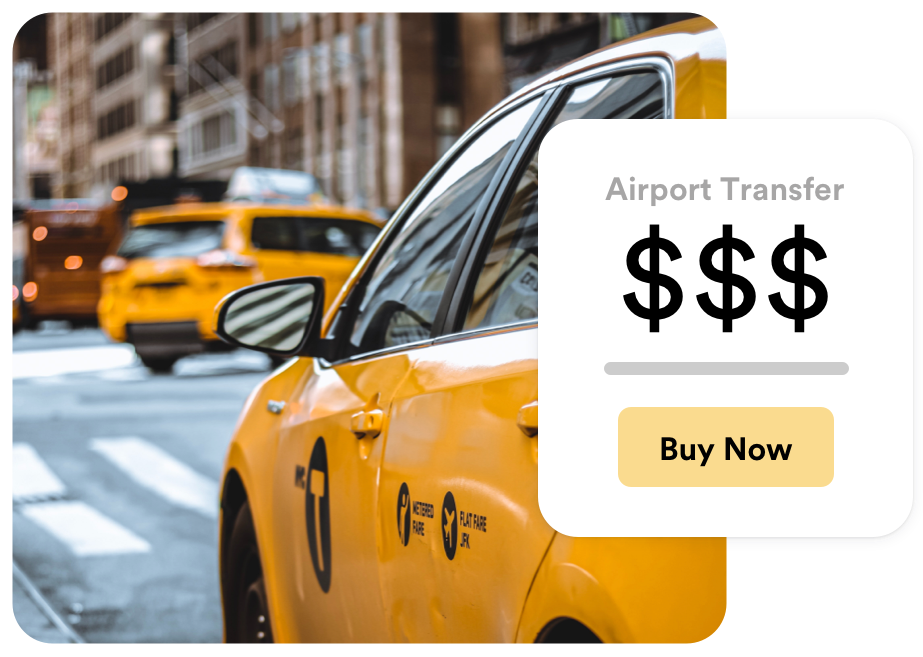 YourWelcome partners with the leading on-demand partners in your area, offering everything from food delivery to tourist tickets. Make a passive income every time your guests use this service.
Sell Advertising to Local Partners
Monetise local business relationships by offering in-property advertising to your guests. Sell promotional banners to promote tourist tickets, restaurants, experiences and more.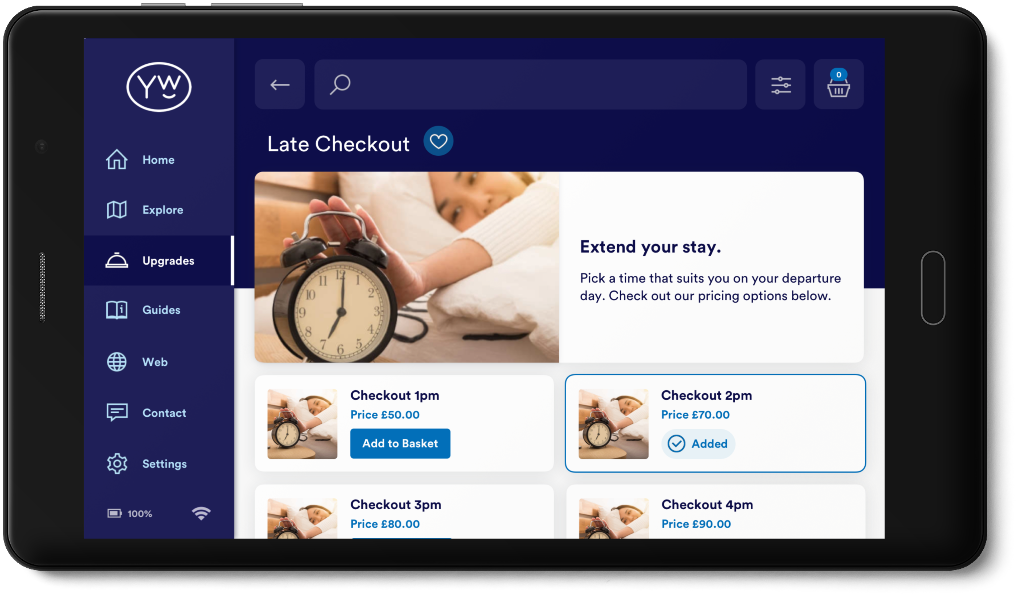 Transact directly with your guests when they in-property with YourWelcome Tablets. Increase visibility and conversion rates on existing services and trial new ones to increase your revenue per booking.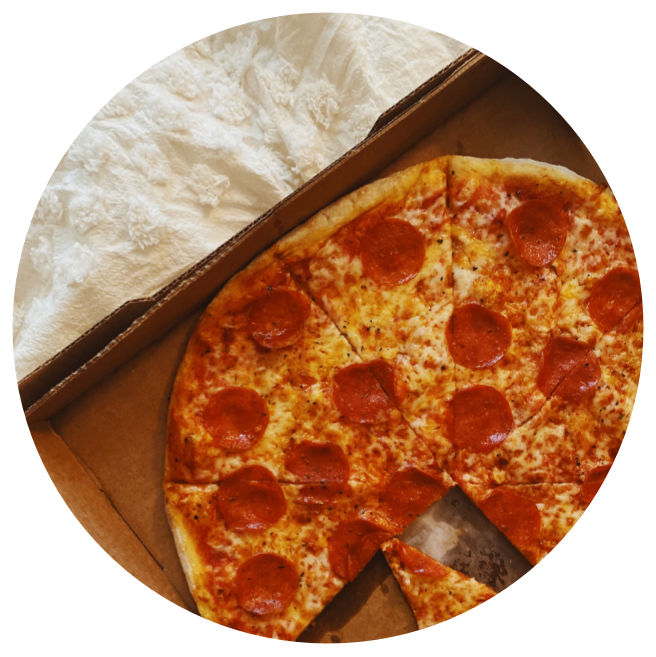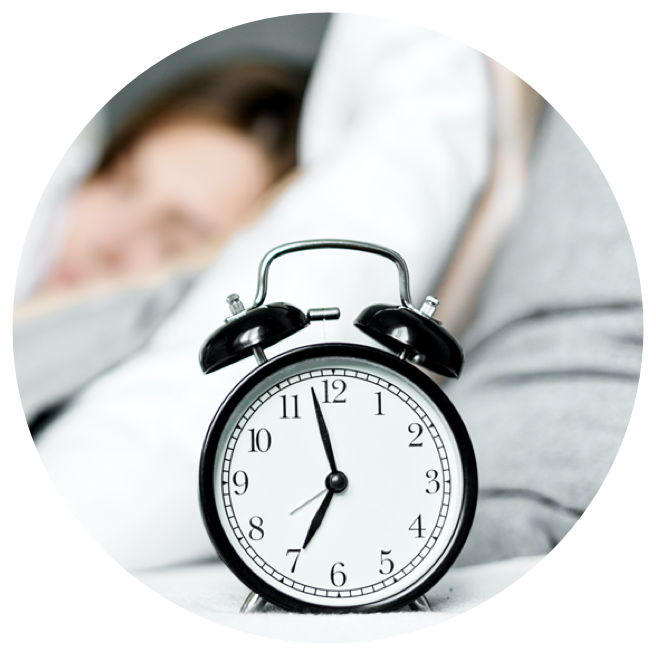 1 x Family Tourist Ticket
4 Simple Ways to Make More from Every Booking
Add Your Own Service Layer
Set up and sell services such as late check out, equipment hire and additional cleans. YourWelcome takes a pre-auth payment from the guest and automatically contacts you for a decision to accept or deny the service request. YourWelcome charges 10% (including the credit card fee) on each transaction and you keep 90%.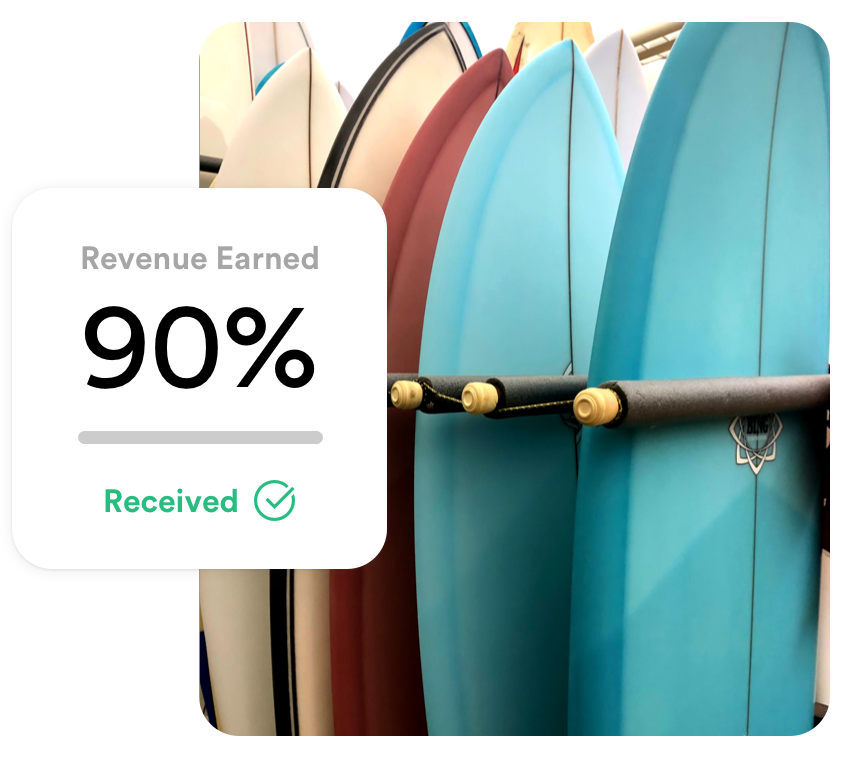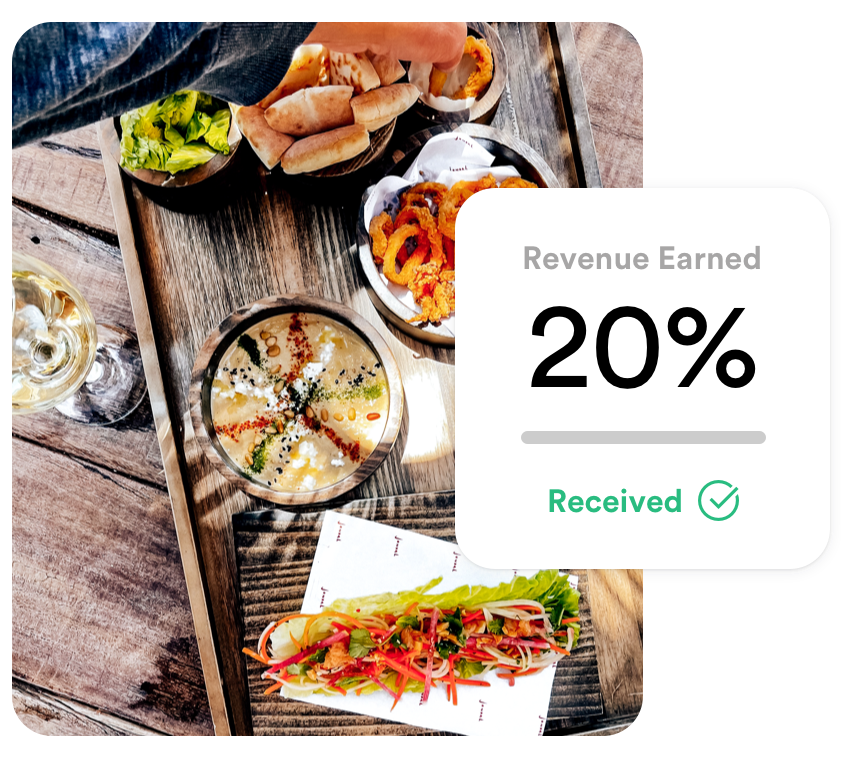 YourWelcome partners with the leading on-demand partners to offer your guests food delivery, tourist tickets, restaurant booking and more. You receive 20% of all revenue paid to YourWelcome from our Network Partner as a result of your guests purchasing their services. This revenue involves no set up or work for the owner / operator and you can start earning from day one.
You are able to add your own partnerships to the tablet and sell to you guests. If you have an agreement with a local boat hire company or restaurant chain, you are able to advertise the offer via the banners on the tablet and keep 100% of any revenue generated.
Do your guests all go to the same local vendors? If so, monetise your audience and sell advertising space to local businesses. You keep 100% of the revenue you generate from this.