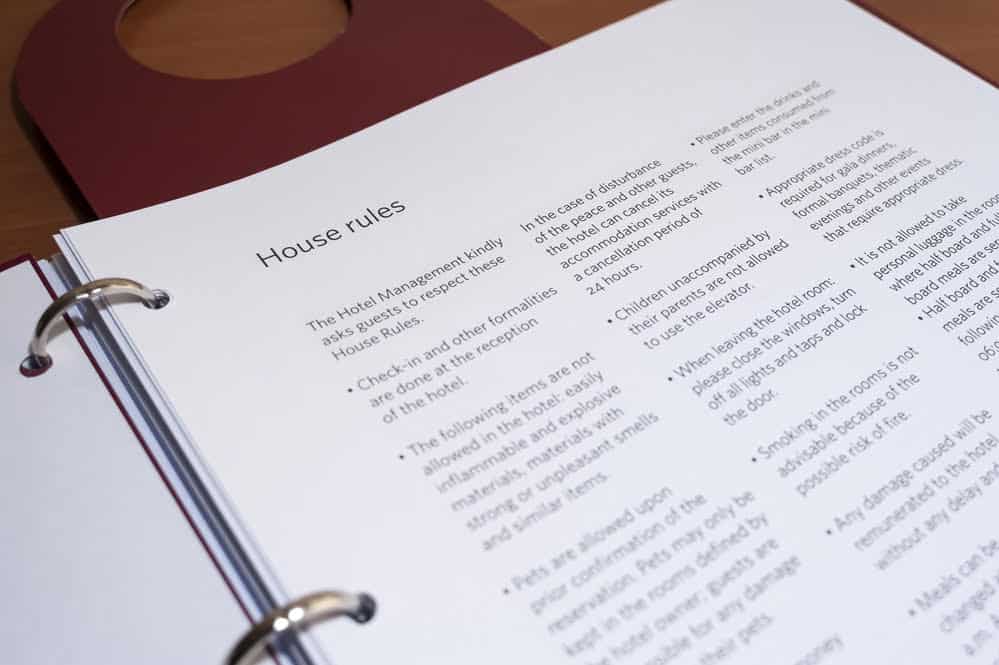 Airbnb Guest Guidebooks are an essential part of a great guest experience. However, are you wondering why Airbnb guests often call you rather than read the guide book you left for them?
You no doubt spent hours curating information about the property, aggregating local restaurants and recommendations and probably spent money on a nicely printed property guide. But why don't your guests read it? This article will tell you what you're doing wrong and how you can fix your Airbnb Guest Guidebook in 5 simple steps.
Airbnb Guest Guidebooks Rule 1: Less is More
You'd be forgiven for thinking that leaving a huge amount of information about the property, lots of recommendations and even appliance manual guides is the key to being a good host. But think about this from the guest perspective, they've booked your Airbnb and they expect the property just to work. Guests don't want to have to sift through multiple sheets of information to get what they are looking for so rule number one is "Keep it simple".
Think about what you need to convey to your guests in your Airbnb Guest Guide Book and focus solely on this. What are the 5 questions you always get asked? – this is likely to be the only information you need to make it a quality guide book.
From the data of all property guides on YourWelcome tablets, the top five most read property guides are:
1. Operating the Television
Sounds crazy? Most modern TV set ups these days have 3 remote controls. Guests have zero patience when on vacation, therefore they just want the TV to work. Leave clear instructions on which remote control is required to turn on the TV, access cable TV or use the DVD player. As a result, if you convey this information simply you will save those late night guest calls on a Sunday night!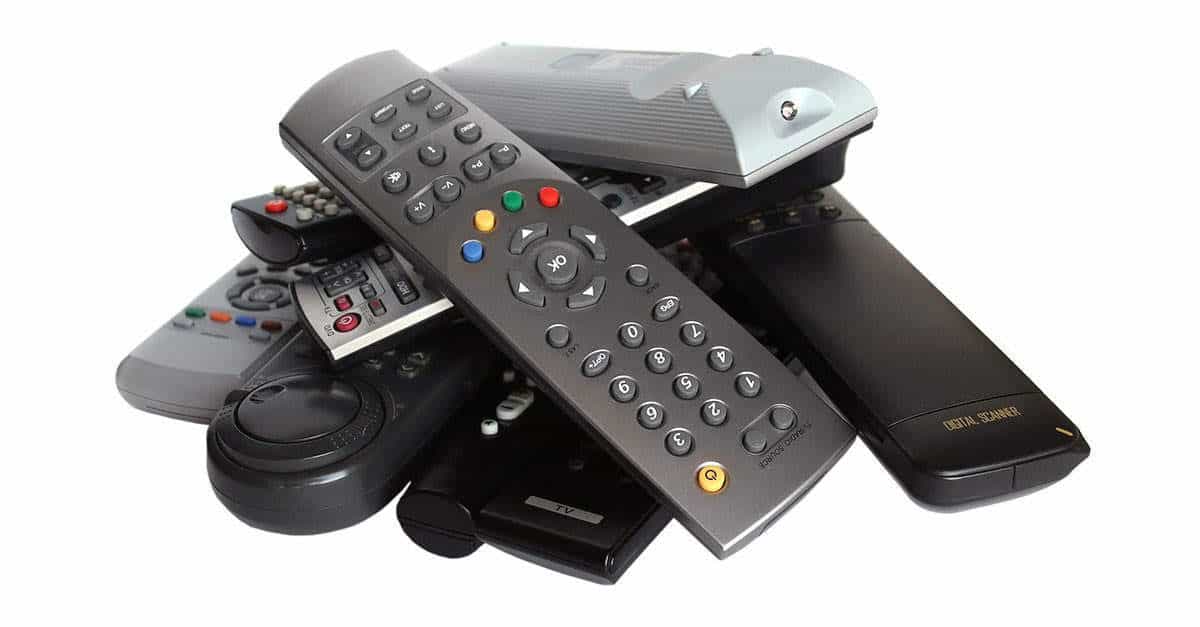 2. Thermostat
Heating and air con is a big topic in vacation rental and Airbnb Management. You want your guests to be comfortable but you want to ensure they are not over heating or over cooling your vacation rental or Airbnb and leaving you with a large energy bill. The rule here is simple, if you do not let guests control the temperature, be clear in your Airbnb Guest Guidebook that this is prohibited or if you allow Airbnb guests access to the controls then be clear on your terms to avoid the large bill.
3. Garbage Disposal
A key part of being a good Airbnb host or vacation rental manager is respecting the local community and ensuring that your guests have clear instructions on garbage disposal. Leave very clear instructions – eg which bags are for what rubbish and most importantly, what day is the rubbish picked up. It won't just be your guests that thank you.
4. Emergency Contact Details
Your guests have chosen an Airbnb or vacation rental because they do not want a full service hotel. However, your guests need clear contact details of who to call in the event of an issue. You should leave contact details for day to day issues and a 24 hour emergency number, alongside the contact details of Hospitals and emergency services numbers.
5. Check Out Instructions
Your guests want to know the check out time and what to do with the keys. This is your opportunity to not only convey this information but also to up-sell late check outs and baggage storage to make more money from every booking.
Rule 2: Keep it up to date
One of the biggest failings of Airbnb Guest Guidebooks is not keeping the content up to date. Make sure if you have changed the cable provider that this change is carried through to the Airbnb Guest Guidebook. Having out of date information always leads to higher guest calls which costs you money. Alongside keeping the Guest Guidebook up to date you should always ensure it is presentable and looks like something your guests would happily pick up and read.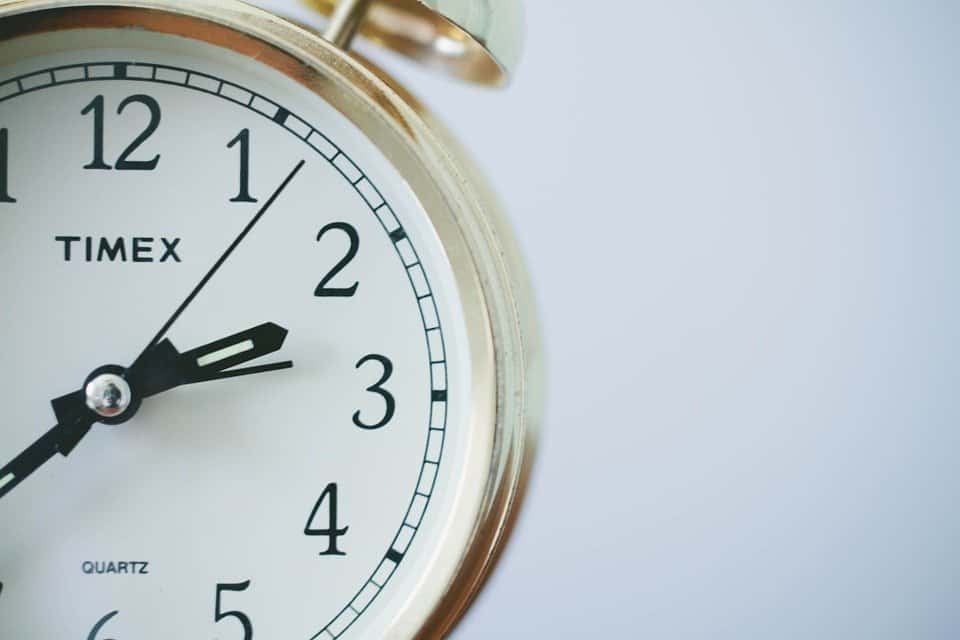 Your guests want recommendations that are useful and accessible. There is no point listing the best, most expensive restaurant recommendations in an $80 a night Airbnb. In other words, it is likely your guests are seeking more value options if their nightly budget is below $100. Ensure the recommendations fit your average guest profile and this is sure to add the most value. Also, ensure these recommendations are in places that your guests are likely to be visiting during their stay. Just because your Airbnb or vacation rental is on the edge of town,  doesn't mean your guests won't travel into the centre during their stay.
YourWelcome's data from recommendations viewed on our tablets by guests in major cities, suggests that Airbnb guests do not necessarily want to "live like a local". Above all, the most viewed restaurant and bar recommendations correlate with tourist attractions and city centres and are not always close to the Airbnb they are staying in. The conclusion from this, is that you should leave a good spread of recommendations near to your Airbnb or Vacation Rental and also in the main city centre locations.
Rule 4: The Power of Video
The way that people consume information is fast changing. News websites are a good case study, you'll notice that most news sites have an increasing amount of video content. Younger consumers have moved away from text based information. So, this change in information consumption can also be applied to your Airbnb or vacation rental. Your guest is likely not to want to read your Airbnb Guest Guidebook, emails or texts. Now don't be put off immediately, this doesn't mean you're expected to hire a film crew!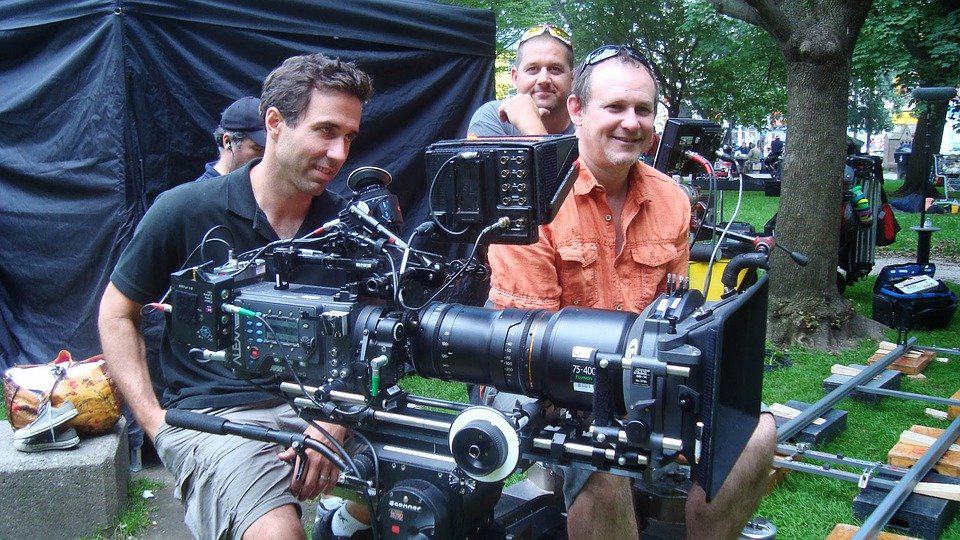 Video can effectively communicate how things like TVs, Thermostats and Hot Tubs work in a bitesize 10 second video. Your guests are likely to be happy to watch these instructional videos as it is quicker than reading and easier than phoning the Airbnb property manager. YourWelcome has had over 1 million video property guides viewed on our tablets and the feedback from property managers is universal. The data shows this is correlating with a reduction in the amount of guest phone calls and queries.
In addition we have also noticed that the quality of video doesn't affect the amount the video is viewed. A 10 second video shot on an iPhone or Android appears to be enough for Airbnb guests and therefore offers a cost effective way to turn your old paper guides into video instructional guides.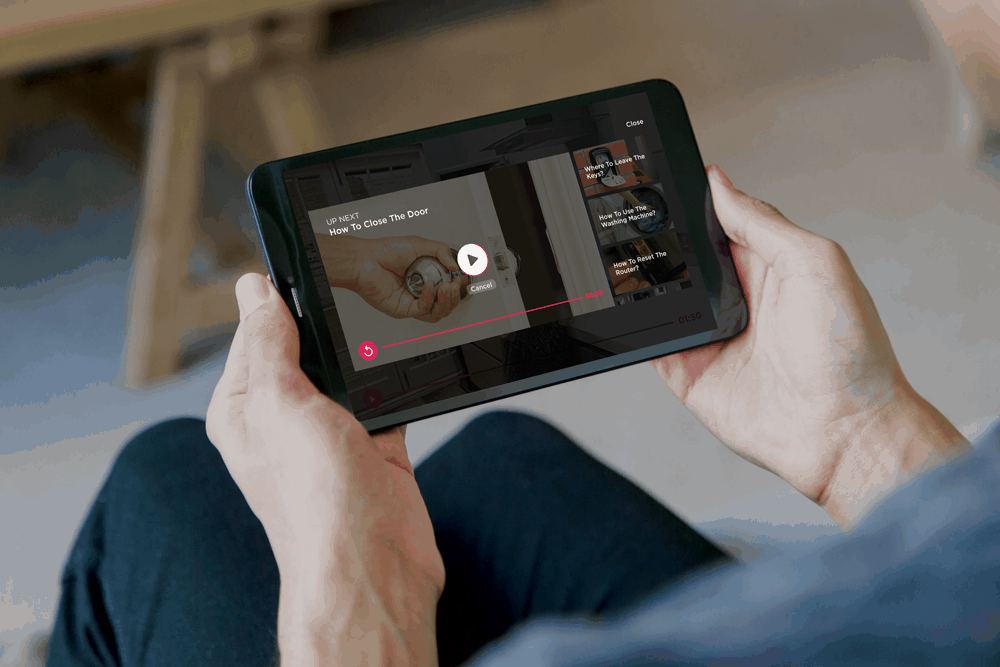 Rule 5: Your Guests Will Not Engage With An App or Website
Remember the days when everything had an app and people downloaded them? Unfortunately those days are long gone! The only apps apart from games that consumers download and use are things that add value in the long term (Facebook, Google Maps, Instagram, WhatsApp etc). It is now very difficult to get consumers in general to download apps.
It gets even harder when considering the user journey guests goes through from booking to staying at your property. The guest has likely searched and booked via one of the dominant OTA platforms. They probably refer to their accommodation as "their Airbnb" or "the villa I have booked". The point is, it's incredibly hard to have any brand equity with guests before they have stayed with you. The OTA's deliberately mask brands on their platform to reduce leakage of guests booking direct. With this in mind, how do you convince a guest to download a branded app. The app is from your management company and they're only staying for 3-5 days. The reality is that you won't and you will have to revert back to paper guides.
Websites fair slightly better when promoted via email or text to the guests. However, you will still have to leave a paper property guide as not all guests will engage with your digital only offering.
Airbnb Guest Guidebooks Summary
Creating Airbnb Guest Guidebooks doesn't need to be hugely time consuming. Focus on what you need to communicate to your guests and the medium in which they are most likely to want to consume the information on.
YourWelcome is a smart tablet for short term rentals. The tablet is left out for guests and enables property managers to offer a digital Airbnb Guest Guidebook for guests, including video guides. YourWelcome is the most used guest app globally and is installed in 18,000+ short term rentals globally. If you're interested in finding out how YourWelcome can reduce your guest call outs and provide a more efficient and cost effective system for your Airbnb Guest Guidebook, just click the link below…