A Smart Tablet For Your Airbnb Guests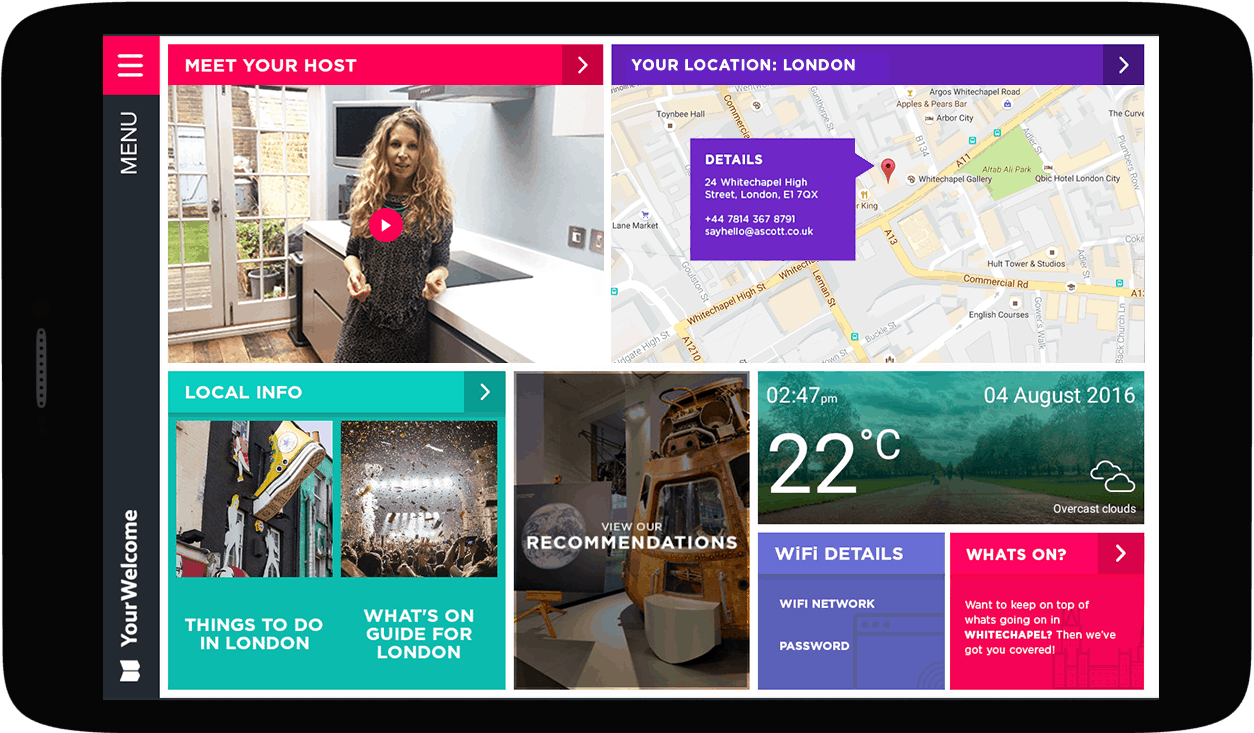 Property guides to help guests around your home – answering the questions you always get asked
On-demand services like tickets, taxis and takeaway food
Information about your local area
Subscription includes an 8" tablet, stand and accessories. Free shipping. Includes VAT.
Available to hosts using any platform
What's
in the box?
You'll receive an 8 inch tablet complete with stand, extra long charging cable and plug. The device only runs our software and can be locked to 'guest mode' so your information is safe.


Extra long
charging cable


Set up in under
5 minutes
Add all details directly on the device and have it up and running in less than 5 minutes!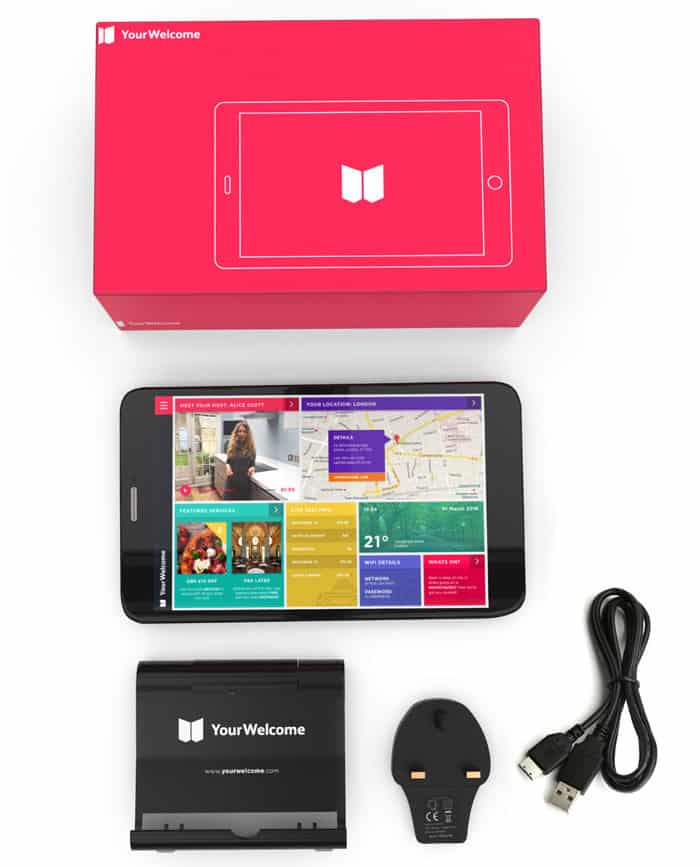 YourWelcome is a touchscreen device which brings hotel-like services to Airbnb homes. Give your guests the best welcome with recommendations, up-to-date local information, and instant access to the best services.

Communicate easily and
effectively with your guest
Pre-record welcome videos and instruction guides, or write down your recommendations and tips. Guests can read the information at their leisure and live like a local.
'Give your guest access
to
premium services
Make your guest feel instantly at home with access to a range of valuable on-demand services, all handpicked by the YourWelcome team, including taxis, babysitting, dry cleaning and gym access.

Guide your guest
to the
best places
Give your guest useful and up-to-date information about where to eat, drink and visit. Guests can browse our curated recommendations and guides, or you can upload your own local favourites at the touch of a button.

Quick and easy setup in 5 minutes
You're just 4 steps from 5-star hospitality



Customise / Set up the device

A selection of our clients