The VRMA International Conference, 2019 is just around the corner and we have put together the essential guide to which sessions to attend and which exhibitors to stop by at.

Image Source @VRMA
Key Sessions at the VRMA International Conference, 2019.
Whether you are managing 10 properties in New York or 500 vacation rentals in Florida, below is the pick of the sessions at the VRMA Internal Conference you should attend.
Strategies and Lessons Learned by Property Managers and OTAs
Track: Business Strategy
Presented by: Tim Cafferty, Outer Banks Blue Realty Services; Sarah Bradford, Winter Park Lodging Company; Steve Milo, VTrips; Gianbattista Vespucci, Booking.com; Clara Liang, Airbnb; Jeff Hurst, Vrbo and Darik Eaton, Seattle Oasis Vacation Rentals.
Sarah Bradford and Tim Cafferty are the hosts of the popular vacation rental podcast "Sarah and T." Sarah and Tim will moderate a fast-paced panel discussion made up of property managers and OTA executives. We expect the interaction between top OTA executives and savvy property managers to be lively and educational for the attendees. Find out the pitfalls and the benefits of dealing with Online travel agents. Learn how to be more effective in your use of the services, and be a more effective manager after attending this session.
How to Get More Direct Bookings: Plain and Simple
Track: Business Strategy
Presented by: Brise Carpenter, NAVIS; Kim Balsama, Bennington Properties LLC and Bob Kissell, Village Realty Holdings, LLC.
Working with third-party booking sites, dealing with a competitive market that's constantly evolving and trying to gain repeat guests isn't easy. Gain insights into strategies that work to bring in more direct bookings and get those repeat guests to come directly to you! Hear directly from VR leaders, Bob Kissell of Village Realty and Kim Balsama of Bennington Properties successful strategies that work to bring you more booking from the right guests.
M&A in the Vacation Rental Space: Opportunities and Pitfalls
Track: Finance and Legal Operations
Presented by: Cliff Johnson, Rented.com and Amber Knight, Rented.com.
As the industry is changing, managers are growing increasingly concerned about ensuring that they have a good understanding of the value of their business and an exit strategy for when they want to retire. Ensuring that buyers and sellers both end up happy on every side of acquisition takes careful planning and collaboration between parties to ensure that the employees, homeowners, and guests are all treated well while both parties end up with the results they hoped for in the transaction. This session will examine three core things:
How to determine the value of your business or businesses that you want to purchase or merge with.
How to improve the value of your business.
How to integrate a purchase or merger into an existing business while ensuring all stakeholders are happy.
Luxury Guest Experiences: Technology vs. Hands-on Services
Track: Guest Relations
Presented by: Sharon K Walker, Walker Luxury Vacation Rentals and Geoff Gaberino, Gulf Shores Vacation Rentals.
What makes a truly great guest experience in 2019? Is it the hands-on services or the technology that guests have come to expect? What combination makes a successful guest experience? In this session, you will learn how to provide excellent guest interaction utilizing both technology resources and personal dialogue. We will discuss several ways to connect and communicate with guests to optimize the guest experience. You will learn how to connect with guests where they are, in the middle of the need for both service and technology. We will also review the owner experience regarding technology and human interaction. You will learn to manage client and guest interactions gracefully, fully capitalizing on the best of both worlds.
Video Marketing: How To Stand Out In The Virtual Crowd
Track: Marketing
Presented by: Matt Ward, Breakthrough Champion.
Have you ever considered video marketing as a way to connect with your current and potential guests? Within the next year, over 80% of content consumed on the internet will be video. Matt will show attendees the reasons why creating one to one personalized video is an effective and simple way to connect. Matt will give examples of designs, content, and types of videos that work well to really create a unique message for the viewer. During this interactive presentation, attendees will understand how to incorporate video into their vacation rental business. Attendees will walk away with a clear strategy to find the right target and goal in order to create a video that will be remembered and stand out in the virtual crowd.
From 0-500 Properties in 5 Years: Simple Techniques We Used to Grow Our Inventory That You Can Implement in Your Business Today
Track: Sales
Presented by: CJ Stam, Southern Comfort Cabin Rentals and Brooke Pfautz, Vintory.
In this session, property managers will take a deep dive into successful inventory growth practices you can implement today. We'll show you how you can create a lead factory that revives tired tactics, such as direct mail campaigns that actually work; implements new inbound marketing pipelines, like lead magnets with proper landing pages; and unlocks referral flows from gatekeepers like real estate agents and developers. You'll also get effective sales presentation and collateral tools to convert this new influx of leads into signed property management contracts, as well as technology recommendations to help automate and optimize every piece of your new sales system. This is a must-attend session for anyone looking to grow their inventory!
Smart Home Implementation
Track: Technology
Presented by: Sean Miller, PointCentral; Bob Milne, Vacasa; Steve Milo, VTrips; Brandon Ezra, Grand Welcome and Laik Le Pera, Village Realty.
Sean will lead the panel on technology and the improvements that it brings to the day to day operations of the vacation rental manager. The panel will be tasked with talking through the changes technology has presented to how they work with guests, homeowners and competition within their locations. This session will be dedicated to helping the attendees learn more about streamlining their business and the decisions they have to make ahead of implementing technology into their companies.
Which exhibitors to visit at the VRMA International Conference, 2019:
AirDNA (Booth 318 & 319) 

One of the leading data insight companies in the vacation rental space – find out how to optimise your listings and outperform your competition.
Beyond Pricing (1300 & 1301)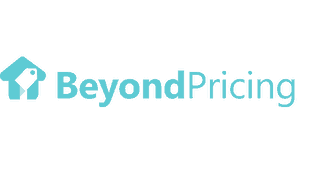 The leading pricing tool in vacation rentals – find out how to increase your revenue from every booking.
Breezeway (1306) 

The leading property operations and services platform – find out how to automate coordinating property care and maintenance.
Come Visit YourWelcome (1408) at the VRMA International Conference.
Interact with our CEO- Henry Bennett , Head of Sales- Jason Smolarek and experience a live demo of our products.  You can also book a meeting with us by clicking the button below: