YourWelcome is heading to VRMA Connect 2018 in North Carolina on December 6th. This one-day event will provide valuable opportunities to connect with the YourWelcome team and learn about the future of the vacation rental industry in North Carolina!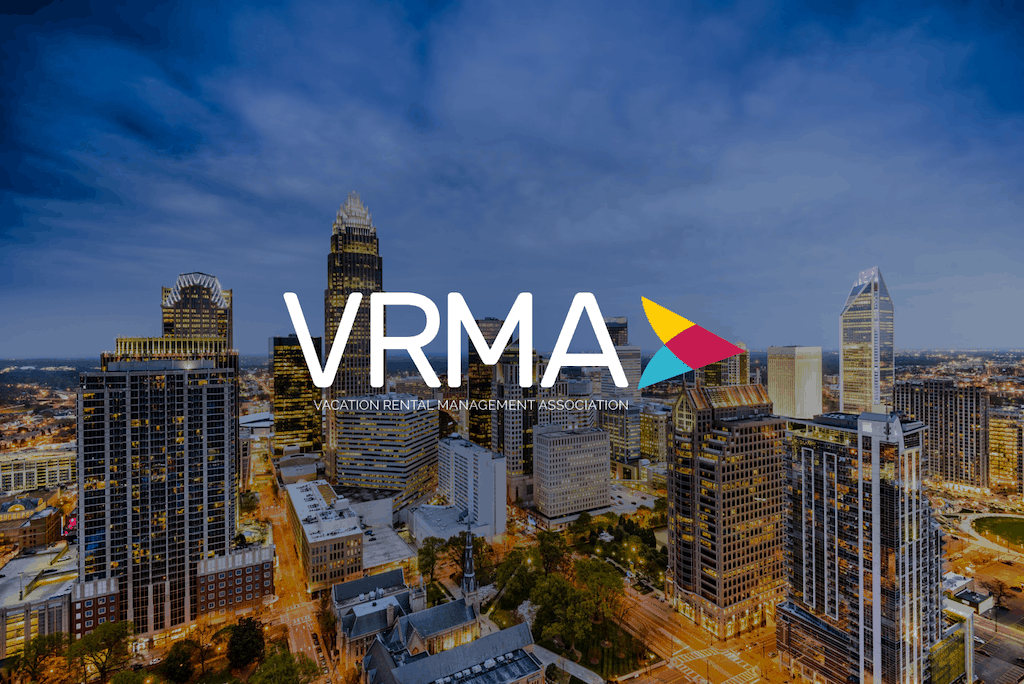 Untap Opportunities to Increase Your Average Booking Value
Time – 9:15am         
Presented by Kelly Helms, Sales Development Representative, Bluetent
YourWelcome is a huge proponent of increasing the average booking value and we're excited to see that Kelly Helms from BlueTent is focused on this area as well.   We look forward to her interactive session where she will discuss effective prompts to add to your website, small tweaks to the reservation funnel, captivating content updates to each of your listings, optimized daily rate strategies, and upsell opportunities through various marketing channels including email, social, and digital advertising.
Be sure to stop by our booth after the session to find out how you can increase your average booking with the YourWelcome Tablets to upsell your guests on services such as welcome bundles, mid-stay cleans, late check-outs, and equipment hires.
North Carolina Legislative Issues and Political Update
Time – 11:15am       
Presented by Vincent Chelena, Executive Director, North Carolina Travel Industry Association; Kara Weishaar, Executive Director, NC Travel & Tourism Coalition; Greg Holcomb, Government Relations Director, VRMA
Be sure to stop in to learn about the latest legislative issues in North Carolina.  Decisions that legislators make at the federal, state and local levels can and do impact your business.  It is important to understand the legislative actions happening in North Carolina to understand how your business may be impacted. Hear two key industry experts in the matter followed by a panel discussion.
Is It Time to Get Rid of Weekly Stays? 
Time – 1:30pm           
Presented by Ian McHenry, CEO, Beyond Pricing
According to Ian McHenry from Beyond Pricing, seven-night stays with Saturday turnovers have been the standard in a lot of North Carolina markets for years. Is it time to change that? In this presentation, Ian McHenry will share lots of data from markets including Outer Banks, Carolina Coast, Carolina Mountains, and more. We are ready for you Ian!
North Carolina Real Estate Commission
Time – 2:15pm
Presented by Marcia M Waldron, Auditor in Regulatory Affairs, North Carolina Real Estate Commission; Spier Holloman, Senior Auditor and Investigator in Regulator Affairs, North Carolina Real Estate Commission
Marcia Waldron and Spier Holloman will answer your burning trust account or property management questions to help you avoid the pitfalls in vacation property management.
Manteo to Murphy: A Marketing Analysis of Maintaining A Competitive Edge in NC's Thriving Tourism Markets
Time: 3:45pm 
Presented by: Paul Hanak, Director of Digital Marketing, InterCoastal Net Designs
Paul Hanak, Digital Marketing Director for InterCoastal Net Designs, will focus on key tactics to stay ahead of the competition in North Carolina's vacation rental destinations. Paul will provide practical takeaways such as:
SEO and PPC recommendations based on regional analysis of competition
Innovative website tactics to keep your online strategy fresh
Digital marketing pointers specific to the beauty of your region, whether it be the sprawling coastline, endless mountains peaks, or urban attractionsHow to compete with OTAs (both on your website and through new acquisition)
We look forward to all of the presenters and encourage you to visit our booth for more information on how we can help you earn more revenue from your properties and increase guest satisfaction.
—
For a full list of the sessions, click the link below to find out more!
http://www.vrma.org/p/cm/ld/fid=1404
Not attending the VRMA Connect 2018? Send us a message or visit our website – we would be happy to answer any questions!