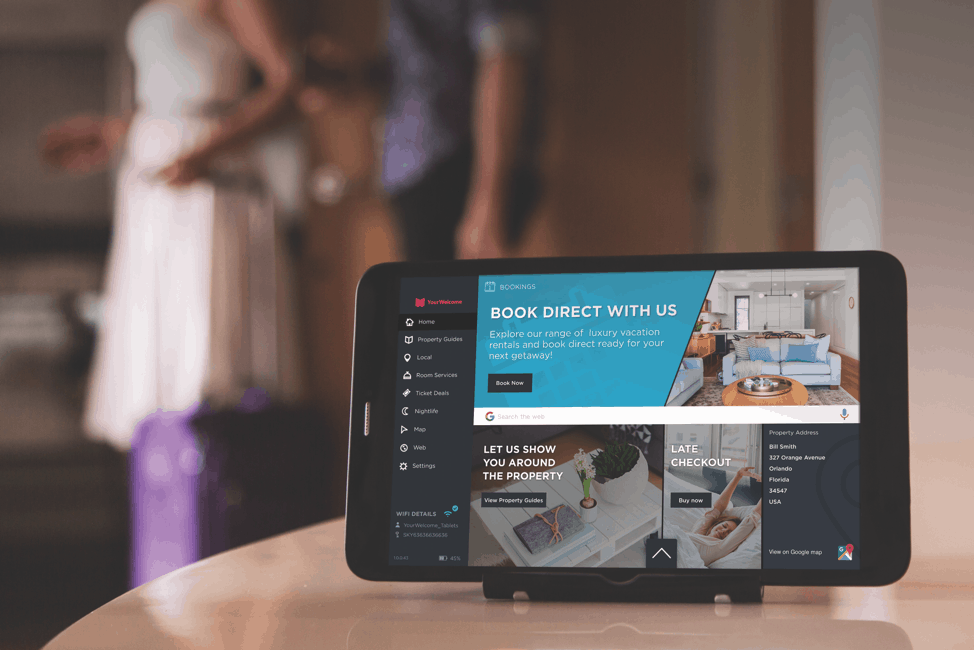 The ultimate dream of any Airbnb host is to get maximum bookings. However, competition is stiff and getting more bookings is becoming increasingly difficult. Keeping this in mind, we have put together some tips on how to get more bookings on Airbnb.
Competitive Pricing:
Pricing is one of the most important points in your journey as an Airbnb host. Look at implementing a competitive pricing strategy. What this means is you decrease your price during low season and increase your price during high season. Fill in any calendar gaps using intelligent pricing. Another important tip on how to get more bookings on Airbnb is also keeping an eye out for what your competitors are charging and setting the price of your vacation rental accordingly.
Increase Guest Reviews:
Positive reviews will definitely impact your booking. Guests are more likely to visit properties that have good reviews. In order to procure reviews make sure your property is in order and go the extra mile to develop a personal connection with your guests. As a vacation rental owner, you should be thinking of ways to increase the volume of reviews that guests leave. Common ways to do this are post-stay email reminders and messaging to guest at check out stage to leave a review.
Keep Your Listing Details Accurate, Relevant and Interesting: 
Try and incorporate interesting features of your property. Add more pictures, things to do in and around the place to make it look more appealing. Also, mention local recommendations since you know the area better than guests visiting.
Target The Right People:
Know your target audience when you market your space. If your city is famous for travellers on a budget, present your listing in a manner that appeals to backpackers. Your location is the most important factor in achieving a high occupancy rate.
Invest In Good Photography:
When it comes to listings, pictures speak louder than words. Invest in a good photographer and host a professional photoshoot at your space to showcase your space more accurately to your prospective guests.
Allow Instant Bookings:
Don't be picky when it comes to instant bookings. A lot of spontaneous travellers may want to book the place on short notice, and you should be prepared to host them if you want to increase your occupancy.
Promote Your Listing Through Google Or Facebook:
Social media promotions are your best bet when it comes to increasing the occupancy rate of your property. Investing in paid promotions on social media is a sure shot way to increase your traction, get you more views and ensure your listing reaches a larger number of people.
Instant Response:
When you put your property up on Airbnb,  you tend to get an array of enquiries. Responding instantly shows that you care about your guests and are open to solving any inquiries about the space that they may have.
Ensure You List On Booking Sites:
Like social media promotions, enlisting on booking sites also get you the traction you need. This also ensures you get featured on many more platforms. You can also sign up for paid promotions there as well to ensure your property is featured on the top of the list.
Keep Your Calendar Updated: 
Keeping your calendar updated ensures you never have cross bookings and that you are available to take advance bookings as well. You can also put the calendar up with your listing so that potential guests know when they can book your property.
 Keep The Place Clean:
More than anything else, guests appreciate a neat and clean place to stay so ensure the place is kept tidy before every occupancy.
YourWelcome products allow you to manage guests better by streamlining your operations. To learn more about our products.