Turn AirBnB and Vrbo Bookings into Direct Bookings
You launched your first vacation rental property.  You listed your property on AirBnB, Vrbo, Booking.com, and probably a handful of other niche listing sites.  The next item on your list of marketing and distribution needs to be your own direct booking website.  If you want to take full advantage of revenue generation from your properties, you need to be in full control of your bookings.
Vacation Rentals Direct Booking Marketing Strategy
It's important to have a marketing strategy in place when getting started beyond booking your property through third-party listing sites.  Any booking site outside of your own should be looked upon as an acquisition channel.  You are paying a commission to that site, up to 20% sometimes, and now it's your responsibility to turn that guest into a repeat booking through your own personal website.
The key to direct bookings is building your email marketing list in order to connect with the guest after their stay outside of the listing site.  In order to do so, you'll want to collect the email addresses of all guests staying at your property.  This can be difficult when the booking sites block all correspondence in regards to requests for guest contact information through their specific platform.  The listing sites want to keep all messaging on the platform for "safety" reasons but really it's because they want to ensure that guest books their next stay through their listing site and not your direct booking website.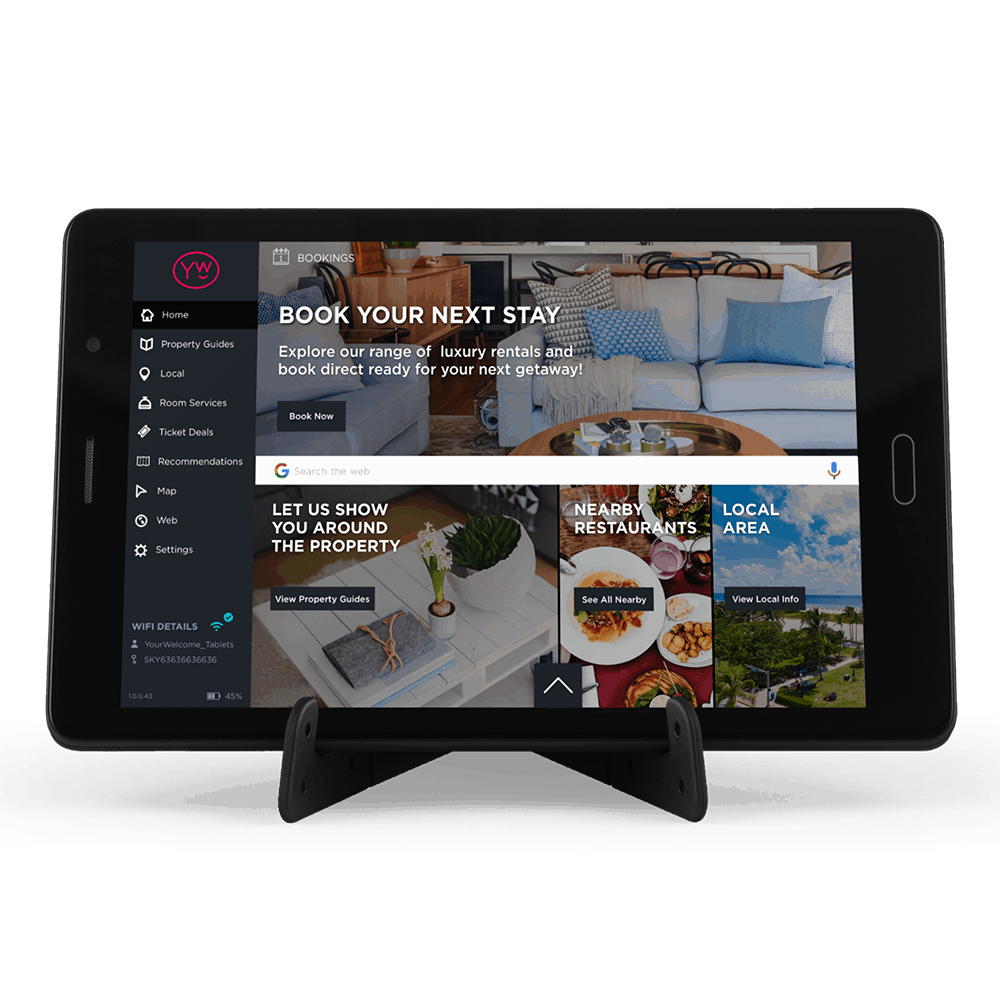 Collecting Guest Contact Data
There are a handful of ways for you to collect the guest's contact information.  If you have the means to do so, your guest services team can reach out to the guest via phone and ask them for their personal email address.  The need for you to collect this information is so you can send them their arrival instructions, rental management agreement, or local recommendations.  The easiest way to collect the email address of guests staying in the property apart from the person who booked the property is using a YourWelcome tablet.  Upon arrival to the property, the tablet is the guest's welcome and prompts the guest to check-in by entering their personal email address.  This is the easiest way to collect email addresses from others staying in the property since it doesn't require a login or an app download and once they complete the check-in on the tablet, they have access to the WiFi name and password among many other tools to make their stay enjoyable
OTA Booking to Future Direct Booking Guest
You as an owner, host, or manager need to convert a paid advertised booking, whether through an OTA/pay-per-click ad or a third-party lead.  You need to convert that booking once they arrive in your property, to a repeat or referral guest and have them book directly on your website.  If you don't do that, you miss out on the longevity of your investment in the OTA.  If you do collect that guest contact information, you can create a sustainable direct booking campaign off the backs of these third-party listing sites.  
Once the guest(s) depart your property, you can now send them an email thanking them for staying and put them on a marketing drip campaign to ensure your property or management company remains top of mind when they look to book their next getaway on your direct booking website.
Get in touch for more insight into developing a successful  vacation rentals direct booking strategy.
Find Out How To Create a Successful Direct Booking Strategy
Book a demo using the form below to learn how YourWelcome can help you drive Direct Bookings.