Vacation Rental Org Chart:
During this pandemic, people have become hyper-aware of specific qualities of personal interactions. Knowing that health, safety, and cleanliness are now top of mind for not only guests but also managers, has your company changed the way it will operate moving forward? The days of having guest's check-in at a desk to obtain a hard key, sign agreements, and be forced to interact with guest service staff will soon be frowned upon. Look at grocery stores and gas stations; they've already installed plexiglass barriers on all check-out areas; this is just the beginning to hospitality changes across the globe.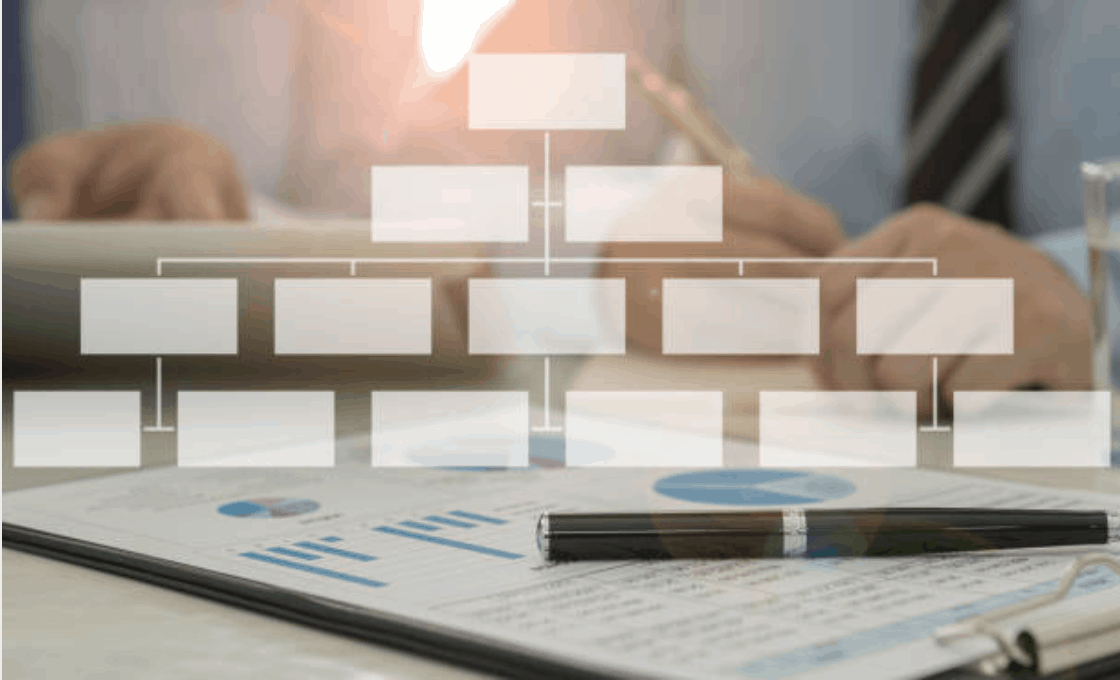 As you reevaluate your vacation rental org chart, you also need to think about new guest flows and communication standards.  Do you need all the staff that you have?  Can you operate a lean mean vacation rental management machine?  Let's take a deeper dive into Guest Service staffing.  What are their day-to-day tasks?  How many guests do they speak with?  What are the typical guest issues they are answering on an everyday basis?  How can you still provide the same level of service, if not better, without having that person sitting at a desk waiting for the phone to ring?  We're finding that hundreds of vacation rental management companies are moving forward with technology solutions, such as YourWelcome tablets, to take care of guest services rather than hiring full-time guest service staff.
The average wage for a full-time Guest Service Agent is between $15.00 and $17.00 per hour, $31,000 and $35,000 per year plus taxes and benefits respectively.  This person typically works 8 hours per day, 5 days per week.  Depending on the technology stack for your company, most management companies have 1 Guest Service Agent for every 50 to 75 properties.  What if you could check guests in, provide answers to all the same repetitive questions, offer in-stay service upsells, and do all of this for a fraction of the cost?  Smart managers would say, where do I sign?  With a YourWelcome tablet in each of your vacation rental properties, you can provide the same high-quality guest service without the high guest staffing cost.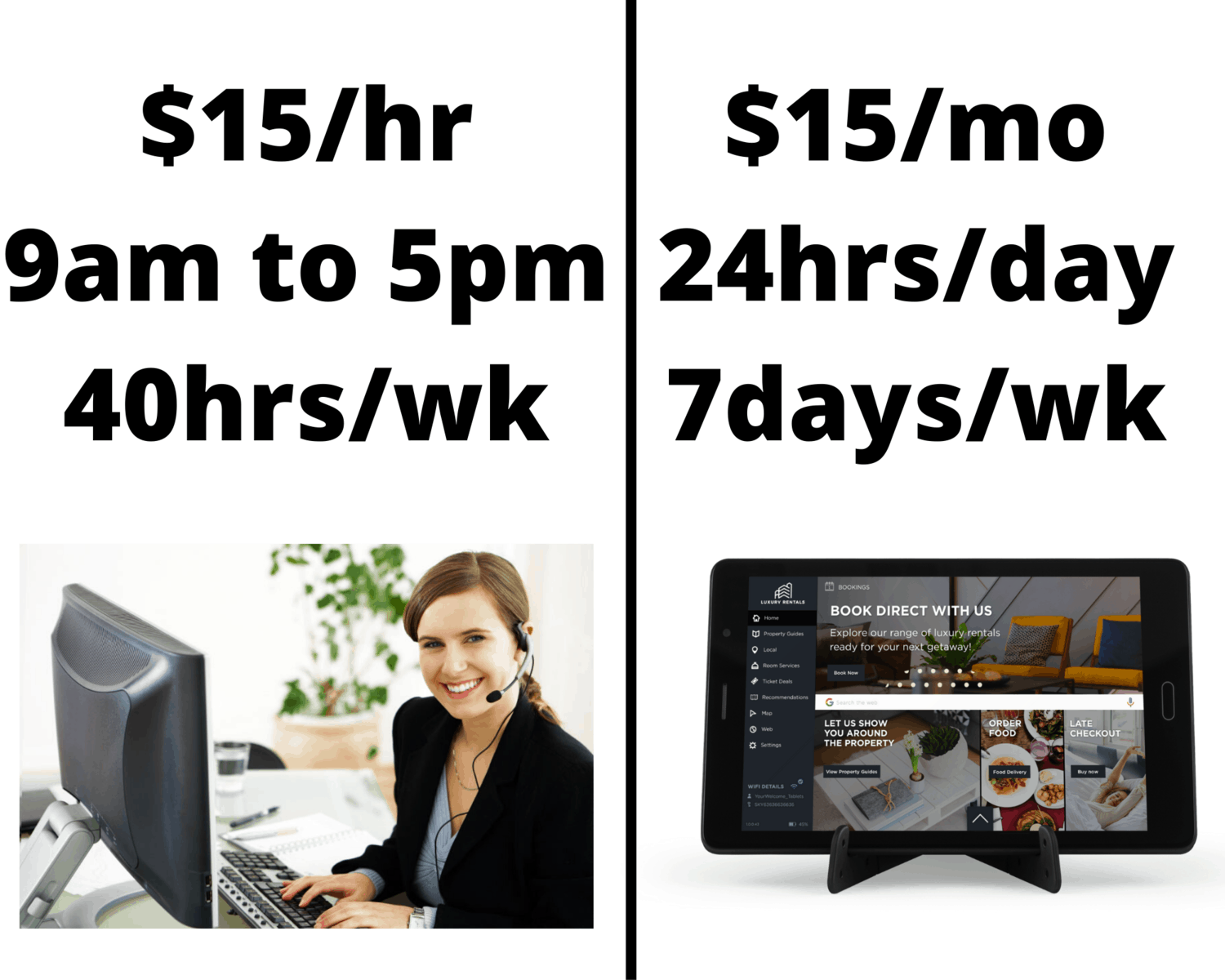 YourWelcome vacation rental smart tablet subscriptions require no capital expenditure and all the heavy lifting for setup, is included for free.  Educate your guests prior to arrival to check-in on the vacation rental smart tablet that notifies you when they have arrived in the property.  All of the common guest questions can be answered via videos and text guides customized for each property on the tablet itself.  Interested in offering in-stay services such as mid-stay cleans or late check-outs?  No need to take a phone call anymore when guests can request and pay for those services directly from the tablet.  We know what you're thinking, the guests are still going to call – they may, but if you can reduce those calls up to 90%, does it make sense for you to employ a full-time Guest Service Agent?  We think not.  When you can stop the repetitive conversations of how to use the TV remote or connect to the Wi-Fi and get your team back to booking more reservations, how much is that worth to you?  Now is the time to rethink the way you have always done things and revamp it using modern technology to its full capability to take your business to the next level.  Let us help you, book a discovery call today and learn how you can save thousands of dollars in payroll by using vacation rental smart tablets.