Vacation rental property managers face many day to day challenges from maintaining a strong online presence and establishing competitive pricing, to effective guest communications and vacation rental property care.
The onset of the Coronavirus pandemic has resulted in an increasingly competitive market, stricter government regulations and local laws, enhanced safety protocols and unexpected operational challenges. Keeping up with the influx of new technologies is one of the biggest challenges faced by property managers, but in a pandemic world it is essential.
Covid-19 travel trends have boosted vacation rental technology at an unprecedented rate as guests seek a safe, contactless stay and socially distanced vacation. From online guest verification and keyless entry to crowd control and a virtual concierge, there's a software solution or app to enhance the guest experience and ease the new challenges Covid-19 has dealt our industry.
The Pain Points & Challenges of Vacation Rental Property Care
The vacation rental industry is a dynamic, ever-changing industry that has pushed through the pandemic with unity to emerge as the preferred choice of accommodation for travelers across the globe. This presents new property care challenges as vacation rental managers aim to keep up with the demand for rentals while maintaining a strong focus on cleanliness, safety and higher guest expectations. These pain points and challenges all affect your bottom-line and if guest expectation does not match guest experience, there's a high chance of a negative review.
Property Damage: Guest screening has come a long way but unfortunately the odd bachelor party or rowdy group of spring breakers slips through the filters. Damages to your property can bleed your funds and put a big dent in your ROI with unnecessary maintenance and repair costs. Automating your guest verification gives you access to all guest IDs in advance!
Cleaning: Finding and retaining the right cleaning crew is a major challenge and ensuring homes are Covid-19 compliant adds extra pressure. Your cleaning crew are the eyes and ears of your homes, alerting you to potential maintenance issues and ensuring a safe and sanitized stay for your guests. Give your cleaning team the housekeeping tools they need to maximize their time and schedule easy turnovers.
Repairs & Maintenance: High levels of wear and tear are expected so repairs and maintenance is a given. Conducting regular property inspections and safety checks can identify issues early and eliminate unexpected costs. There are many helpful tools to ease the process, manage work orders and save you valuable time and money.
Local Area & Home Guide: The majority of property managers have received the midnight call from a guest looking for instruction (or suggestions)! Connect with your guest and reduce call-outs with a vacation rental tablet for a personal welcome on arrival, video guides on how the property works and a detailed guide to local attractions and services.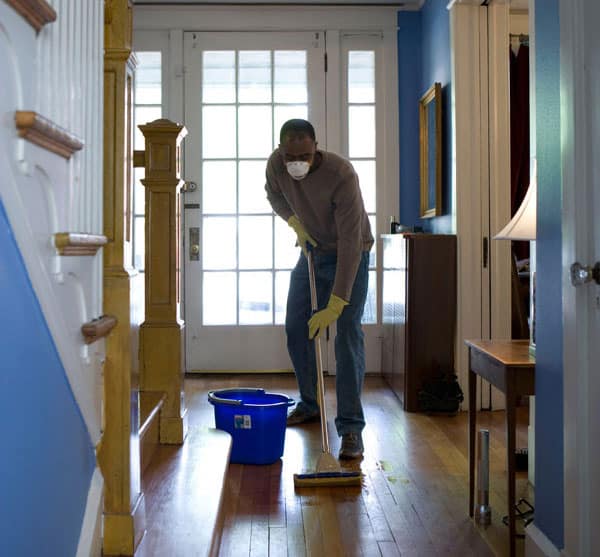 Vacation Rental Property Care Solutions
Modern technology and software solutions can be daunting, but they alleviate the pain points, open doors for new opportunities for growth and save time! Scaling your business to a new level will have its challenges but reviewing your current strategies, leveraging new technologies and implementing fast and effective systems promotes growth and enhances both the guest and owner experience.
Where can you save time, where can you cut back, where can you build, what services can you add to enhance the end-to-end guest experience and how can you grow your business and ultimately maximize your ROI?. It's time to work smarter, not harder and remain competitive!
PropertyCare.com is the #1 dedicated cleaning and maintenance platform for the vacation rental industry.  The platform includes a powerful dashboard, offering the ability to automate the scheduling & assignment of task linked to bookings. In addition, your in-field team have access to a App (iOS or Android) that includes customizable check lists, issue reporting and two communication.
Automate Housekeeping Tasks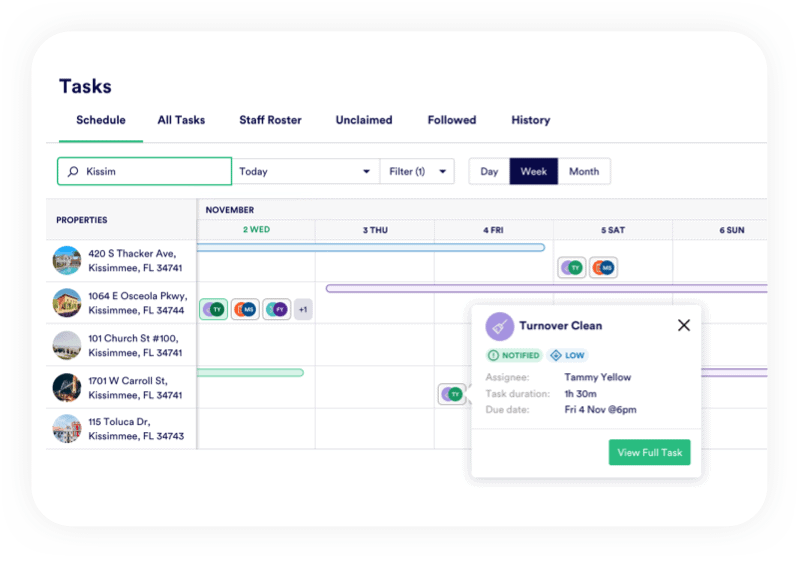 In-Field Task & Cleaning App
Equip your cleaning team with a powerful task list app.
No more endless WhatsApp & Spreadsheets
Communicate tasks to cleaners on one platform
Powerful task list with check box
Web app or Native app
Property Clean Status Overview