Ensuring you have an effective vacation rental direct booking strategy is key to reducing reliance on OTA bookings. YourWelcome works with over 1,500 property management companies on their direct booking strategy. One of the key issues that we see time and again is that companies do not segment their potential direct booking guest types which reduces the effectiveness of any strategy.
There are two types of future direct booking guests.
New Direct Bookers – guests that stay with for the first time and book direct.
OTA Bookers to Future Direct Bookers – guests you have welcomed previously from an OTA booking but will next time book directly.
This segmentation is imperative as attracting new guests that have never stayed with you requires a completely different strategy to converting guests that have stayed before.
There is a wealth of information on how to optimize SEO for your website and use social to attract new direct bookings but less information on how to convert OTA bookers into future direct bookers. This article focuses on the 4 key steps to turn OTA bookers into future direct bookers as we believe this can have an instant impact on direct volumes with a lower cost per acquisition.
Step 1: Build a Guest Database
The first step is obtaining and storing your guest data. This is an obvious step but OTA's increasingly do not share guest data in order to prevent 'leakage' – ie vacation rental managers turning their bookings into future direct bookers. In order to create a guest database you must implement a process to obtain the guest data yourself.
There are so many ways of doing this ranging from collecting guest emails in-person when they check-in to technology solutions. However, there is no perfect way to aggregate all guest contact details and you may need to try different solutions. The guest check-in stage does offer a definitive way of capturing non-paying guest details but will require a physical check-in to make this process effective.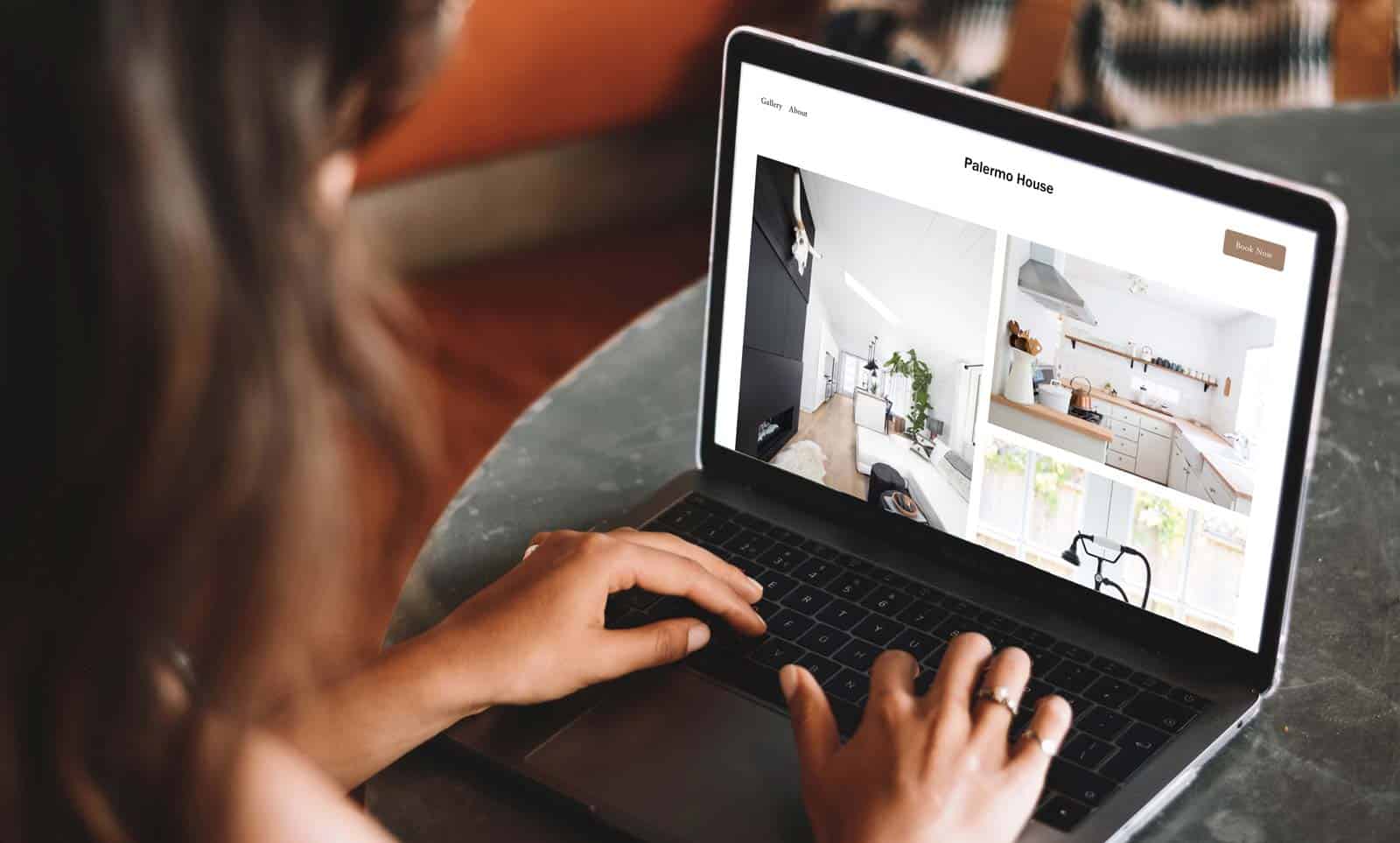 STEP 2 – Extend Your Brand
With the rise of contactless check-ins it's never been more important to get your brand in front of guest at every given opportunity. If a guest books through an OTA and isn't greeted at the property, they have no exposure to your brand and see as just another "airbnb". How can you expect a guest to book direct if they don't even know your company exists? So, stopping short of painting your company logo on a wall in the property, what's the best way of increasing your brand awareness?
Most vacation rental management companies that have a strong brand presence do so through technology. The most cost-effective way of extending your brand in-property, is through an all-in-one white-label solution, such as YourWelcome. Our clients can fully brand and customise their guest communication and we even provide a white-label smart tablet for the guest to use. This is a tried and tested extremely successful way to advertise your company.
STEP 3 – Deliver a First-Class Guest Experience
So, you now have your guest details and you've put measures in place to ensure they have exposure to your brand. However, all of this is meaningless unless they actually want to stay at your property again.
YourWelcome is used in over 20,000 properties globally and we reach over 60,000 guests each month. Through this we've obtained a huge volume of guest feedback data and a full understanding of best practises to use.  To keep it simple, we have outlined the 4 key ways to offer the best guest experience.
Be Covid-19 secure. Paper guides are a definite no and sharing your cleaning policy will only increase guest confidence.
Offer upgrades. Whether it's a late-checkout, mid-stay clean or simply a welcome basket, guests appreciate options that will enhance their stay.
Promote hidden gems. Guests that stay in vacation rentals want to 'live like a local' and no one knows the area better than you so be sure to offer local recommendations and connect the guest to local businesses and attractions.
Easy communication. Every guest has different expectations when it comes to communication with the property manager so be sure to offer as many different channels as possible (SMS, instant messenger, etc.) allowing the guest to choose their preferred method.
Remarketing to guests is an overlooked step in the strategy. Many property managers are used to inbound enquiries and bookings and often are less experienced in the outreach.
The key to high quality remarketing is utilizing all guest data to ensure  the marketing emails are as targeted as possible. If you keep a record of why guests have previously booked (eg anniversary or birthday) then you can use this as part of your marketing both in the timing and the content of the email. Often, the timing of the contact with a previous guest will trump any price promo you mass send out to guests.
Segmenting, drafting and sending email marketing materials does not need to be resource heavy. There are many tools like Mailchimp or more specific vacation rental automated messaging tools like YourWelcome Advance that can help with the heavy lifting.
By following these 4 steps you will ensure you are remarketing directly to guests that have previously stayed with you and know that your brand offers an excellent guest experience. In this instance what would be their reason for not wanting to book with you again?
If you would like to learn about how YourWelcome can form part of your vacation rental direct booking strategy fill out the form below.
Find out how YourWelcome can help develop your Vacation Rental Direct Booking Strategy