Announcing Guest Check-In from YourWelcome –a system to remotely manage the check-in process for your property.
Today we introduced a new feature to help you check your guests in to your property. Guest Check-In from YourWelcome notifies you when your guests arrive at your property, and captures useful contact information from them – in case you need to get in touch.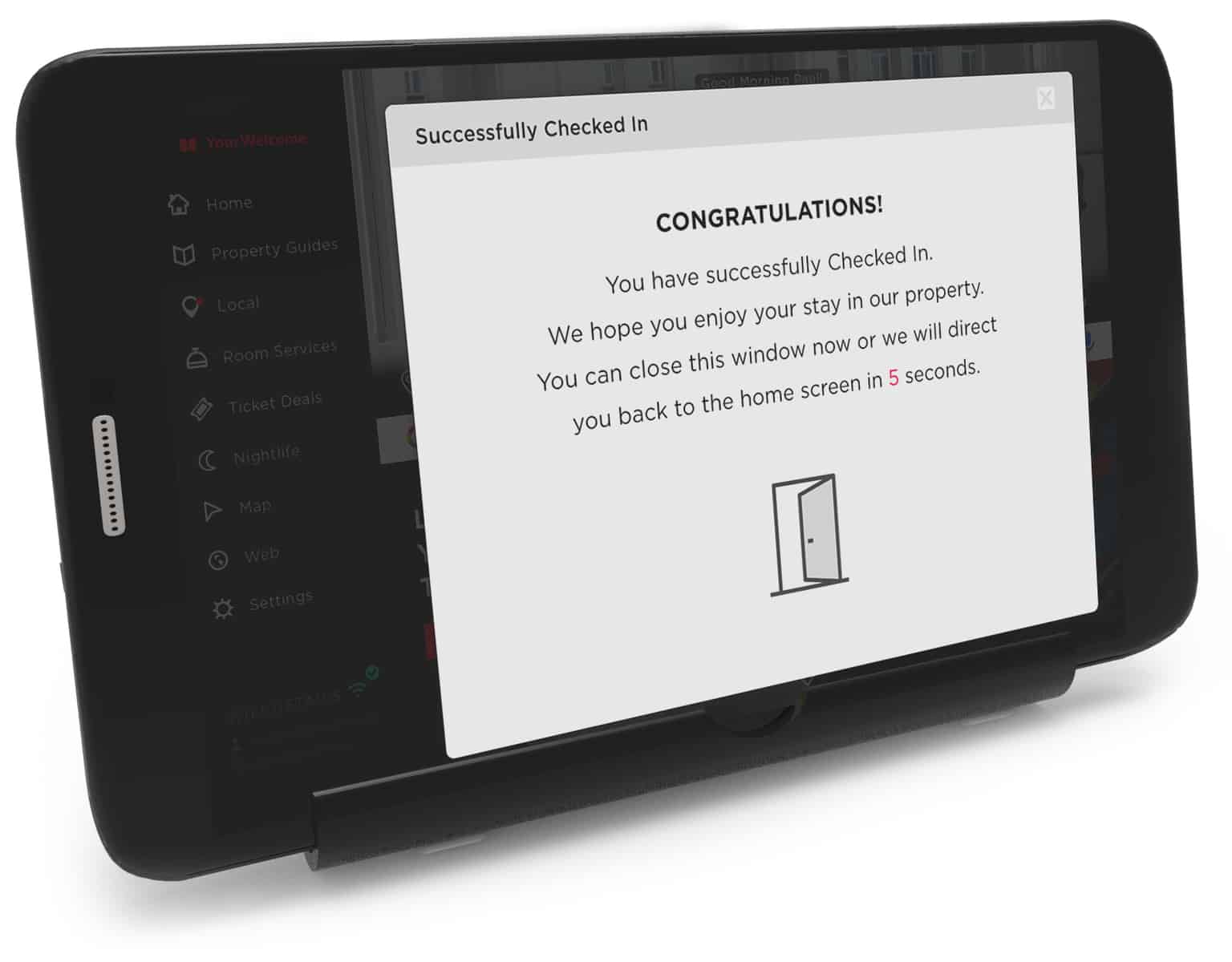 Get notified when they arrive
An email is sent to you as soon as your guests check-in via the YourWelcome tablet – perfect for anyone that can't be there to see them in. The guests receive an email, too – welcoming them to the property and encouraging them to use the property guides on the tablet for more information.
Capture valuable details
You see check-ins from all of your properties via the YourWelcome dashboard, along with valuable contact details – email, phone number, company – that your guest adds to the form. You can use this to get in touch with them during the stay, or keep the details to remind them to leave a review – or even add them to your mailing list.
For existing customers
This new feature is available as part of the latest update. To update your tablet, leave it plugged in and on standby – the upodate will commence automatically if the battery is more than 25% charged.
We've designed the feature to learn and improve over time so what we're rolling out is just a start, and we'll keep you posted on updates in the future.