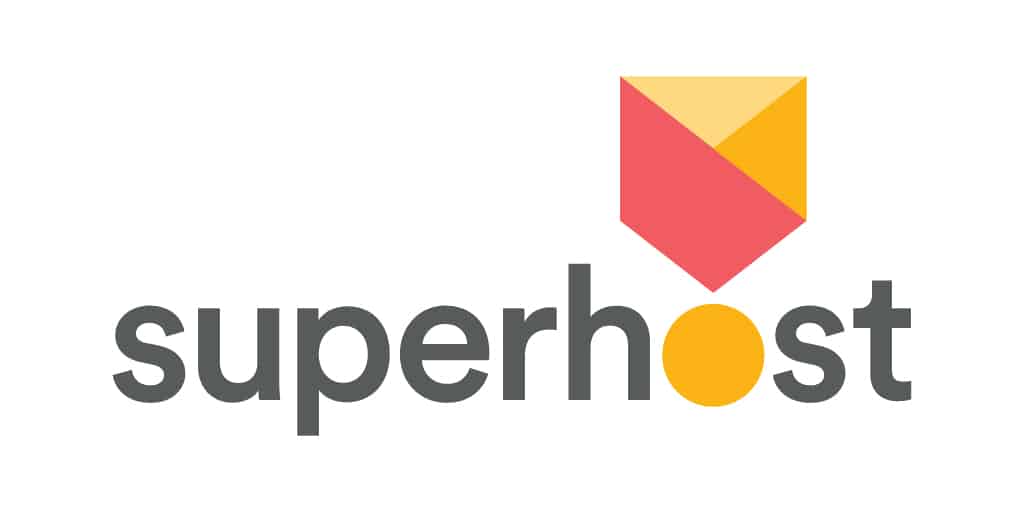 While browsing through Airbnb's listings, you might have noticed that some hosts have a badge by their name. This marks them out as a Superhost—someone who's been going above and beyond to provide the best service for their guests. The programme celebrate its first anniversary of October 2015, and they had 85,000 Superhosts by then. But how to become a Superhost? There's a few conditions you need to meet, which don't have to be as daunting as they sound.
How to become a Superhost #1: 10 bookings per year
This might sound like a tall order, but there's a few things you can do to achieve it. The first is to make sure that you're charging the right amount. You need to make sure that you stay competitive in Airbnb's marketplace. If your rates aren't competitive, then guests will simply find places where their money goes farther. You can monitor the markets yourself, or you can automate the process. BeyondPricing.com is a really useful tool for Airbnb hosts. It monitors nearby events, seasonal rents and availability of other accommodation in the area to work out the ideal prices for your Airbnb. By making sure that you're charging the right price for your property, you're far more likely to attract customers.
How to become a Superhost #2: 90% response rate
This really isn't as difficult as it sounds. 90% is a lot, but you ought to aim to answer 100% of queries. Just remember, each query you get represents a potential customer, so it's in your best interest to reply to as many as possible. Given that Airbnb has put a lot into making their mobile app as easy to use as possible, this shouldn't be hard. You can use Airbnb's app anywhere that you get a signal, so it should be as easy as answering a text—second nature, really.
How to become a Superhost #3: Rarely cancel
Nobody wants to be cancelled on, and you should aim never to cancel, either. Obviously, there might well be circumstances when you need to. If this is the case, try to give your guest as much notice as possible, and explain what has happened. Your guests are far more likely to be understanding, and to consider you as a host the next time they're in your city if you do this.
How to become a Superhost #4: 80% five-star reviews
This is the tricky bit. To get five-star reviews, you need to deliver five-star service. But how do you go about doing this? This is going to be aggravating to read, but it very much depends on a lot of things. First off, what sort of travellers do you attract? What is it that they want from your Airbnb? If you attract business travellers, then you might want to offer breakfast of some kind, so that they have one less thing to think about before that important meeting. If you attract families with young children, you could offer games and toys so that the kids have something to do. Airbnb now offers an analytics service for your reviews, that reads through them and summarises what's good about your let, and what needs improvement. Either way, it's important to keep your Airbnb spotlessly clean, and to offer a few basic things, such as toiletries, basic cooking supplies, and towels. Everyone appreciates a nice towel. Make sure you're offering five-star service, and you'll get the reviews to match.
One way to seriously improve your ratings is to sign up to a service like YourWelcome.YourWelcome is a smart device that helps Airbnb hosts make the most out of their property. It's a complete solution—when you sign up, you get sent YourWelcome's custom-made tablet with our software already loaded, and all you have to do is leave it out in the property for your guests to use. Your guests can access a map of where your property is, with its contact details and address, live weather forecasts, a curated guide to what's on in the area, recommendations and featured services.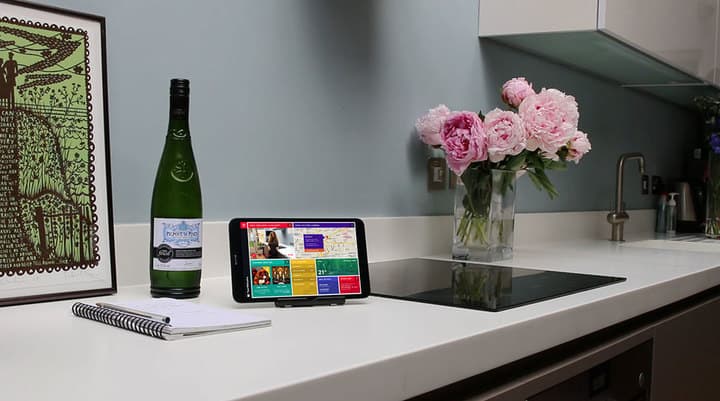 For you, the property guides are probably the most important part of what YourWelcome offers. They allow you to better communicate your property, reducing the number of call-outs that you get. You send us your property guides and we can upload them in text format to the application. If the most common call-out you get is because your property's boiler needs resetting, you record a simple video that explains how to do this, which you upload to the device via our portal, which means that your guests can do it themselves.
On top of this, there is a web browser that collects analytics—what guests are searching for, which can highlight areas that guests want to know about, but that you aren't leaving information about. For instance, in London, lots of guests want to know what time the last Tube is, which isn't something that property managers would necessarily include. This can be used to improve your occupancy rates by better understanding what your guests want from your home. After two months of use, you get full access to our analytics portal where all your data is stored and displayed.
How to Become a Superhost: Conclusion
This might sound like a chore, especially if Airbnb isn't your main job or source of income. But ultimately Airbnb is about personality, and you get out of it what you put in. So, if you make your Airbnb an extension of you, and treat your guests accordingly, then you can become a Superhost in short order.