Holiday Rentals Track and Trace Responsibility and Solutions
With the recent introduction of the NHS Covid-19 app, it is now a legal requirement for holiday rentals , Airbnbs and Serviced Apartments in England and Wales to display their NHS QR code in each accommodation. Each guest should scan the code using their phone, and check in on the NHS Covid-19 app. By taking part in the holiday rental track and trace scheme you'll be protecting your guests, helping to slow the spread of the virus and reduce the impact of the second wave.
Managing Constantly Changing Regulations 
Over the last 6 months, the UK government have made frequent changes to the legal obligations as part of holiday rentals track and trace. This in turn has caused not only confusion throughout the industry but has also had a significant impact on accommodation providers operational resource. Holiday rental providers don't typically have a physical presence at the property; therefore, they have been most affected by these constant changes. This is especially an issue if you manage your holiday let remotely as you maybe unable to instantly access the property when the rules and track and trace regulations change.
It is important to keep up to date on the latest government advice which you can find via this link: https://www.gov.uk/coronavirus
YourWelcome Holiday Rentals Track and Trace Solution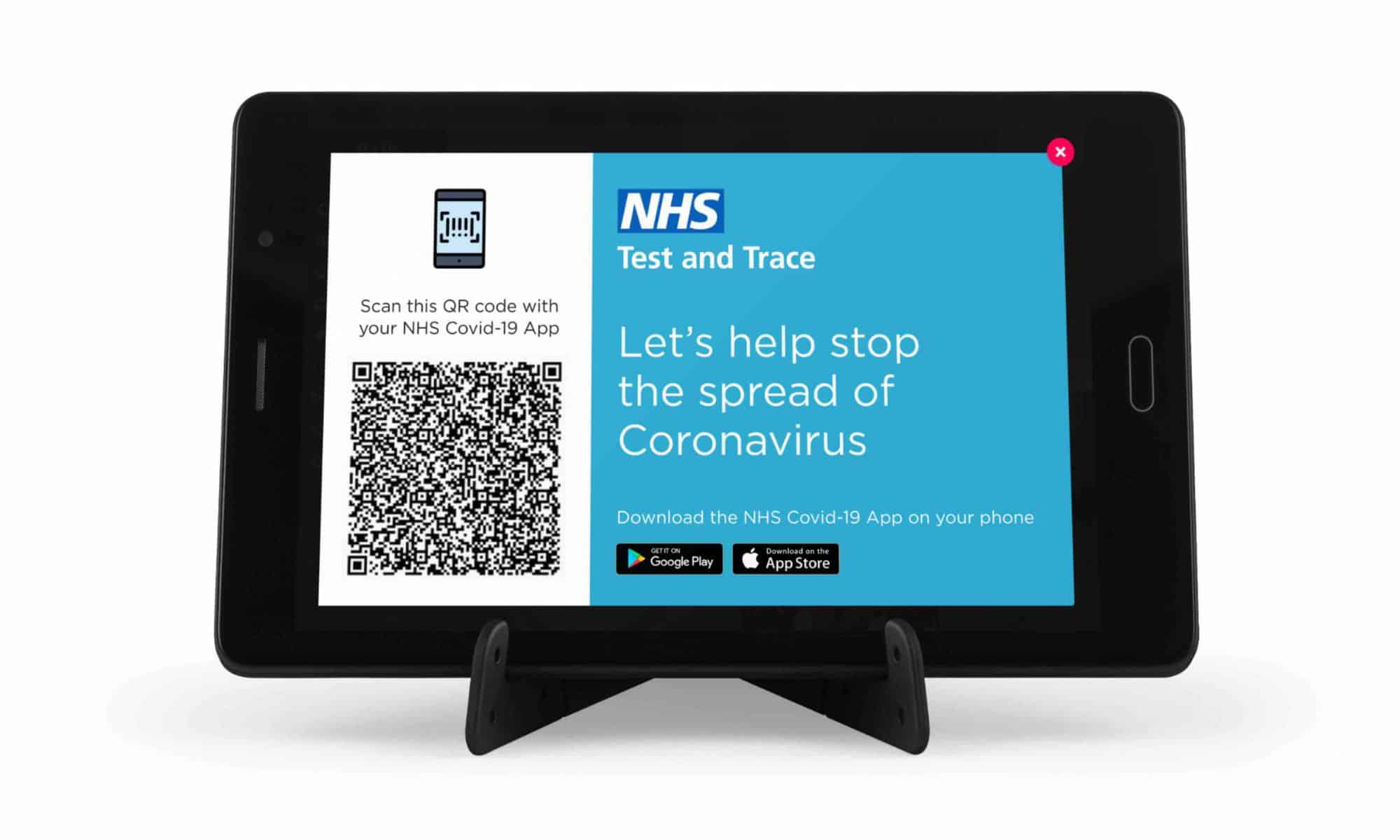 The YourWelcome Smart Tablet is the perfect way to display your NHS QR code without compromising your guests' experience or operational resource.  Your holiday rental guests will always be greeted with the NHS Track and Trace Check In QR Code on arrival.
Furthermore, each device can be updated remotely so you are able to instantly make any changes as directed by the government.
Set Up In Minutes: Remote Holiday Rental Management
This can be set up in three easy steps.
You send us the QR code, provided by the NHS
We will create a banner which appears on the homepage of tablet for your guests to see immediately
The guest uses their own device to scan the QR code and register their stay on the NHS Covid-19 app
There is no need for you to attend the property as the tablet updates itself every 15 minutes.
Find Out More: Fill Out Your Details Below