Host 2020 brought together over 2,000 attendees, almost 100 speakers and dozens of presentations, the Host 2020 conference once again brought together the vacation rental industry. Albeit, slightly different from last year's face to face event, the virtual conference delivered the same exception quality of the presentations and panel discussions as in 2019. Holiday Rental Technology Covid-19 was one of the most popular topics at the event.
YourWelcome's CEO, Henry Bennett, chaired two discussions across the two days. If you were unable to attend the conference or simply want to watch Henry's presentations once again, you can use the links at the bottom of this post to watch the recordings.
PriceLabs president, Richie Khandelwal, brought together a number of CEOs from technology companies in the vacation rental sector for his panel discussion: Technology to Reduce Friction in Your Everyday Processes
The hour-long discussion provided numerous key tips and takeaways about what is arguably the most topical subject in the industry, technology in the post Covid-19 landscape. Here, we have broken down the top three takeaways for the presentation and offered some solutions to ensure you stay ahead of the technology trends.
"Covid-19 has accelerated the industries move to a technology led approach."
Richie began the presentation by stating that '2020 has fundamentally changed the way people operate and do things, and this will have a lasting impact to the short-term rental industry'.
Zoom, Google Classroom and Facetime have become household names this year and society has never been more reliant on technology. Practically every industry has been affected by the pandemic, although, arguably, none more so than the travel industry. Face to face contact, which was once seen as the epitome of luxury, is now seen, at best, as inconsiderate, and at worst, a health and safety hazard.
Solution
Offer your guests a contactless check-in
Replace paper guides with a digital alternative
Communicate any local or national covid guidelines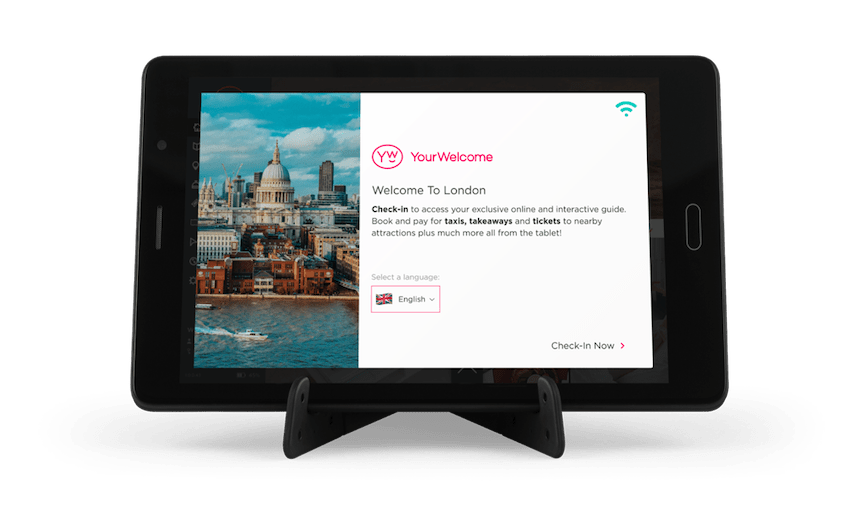 The Importance Of Owning Your Guest's Data
When a guest books their stay through an OTA, the property manager doesn't receive the guest's personal details, email address, phone number etc. This has been the source of friction between OTAs and property managers for the last 10 years. Historically, property managers would want the information to be able to remarket to their guests and promote direct bookings.
And while this is still of huge importance to the property manager, particularly as OTA fees are getting higher and higher every year, 2020 has given us a number of new challenges with this model.
The rise of last-minute bookings, queries about cleanliness standards and constant changes to government guidelines has made it more important than ever that the guest and property manager are able to communicate directly at both pre-booking and pre-arrival stages.
Solution
Use a pre-arrival check in tool, such as YourWelcome Advance, to obtain all your guests details before they arrive
Automate your pre-arrival messaging to your guest based on guest profile, country of residence, etc. utilising technology to ensure accurate information is given
This Is The Time To Invest In Technology & Streamline Your Operation
Analysis across the travel industry strongly indicates that the vacation rentals will bounce back next year. Guests feel safer in their own self-contained accommodation with minimal face to face contact, therefore, short-term rentals are predicted to see unprecedented growth ahead of hotels and other accommodation options.
As I'm sure we've all heard a million times this year… 'this is the new normal'. The industry has changed, and if a short-term rental business wants to survive, and thrive, in a post covid-19 landscape, the adoption of these tools is imperative.
Book a demo using the form below to learn how YourWelcome can help Reduce Friction in Your Everyday Processes and find out more about Holiday Rental Technology Covid-19.