Hundreds of the world's top hosts lined the streets in Downtown Los Angeles for an exclusive event lead by Airbnb's CEO. YourWelcome was there to bring hosts the inside scoop they've been waiting for…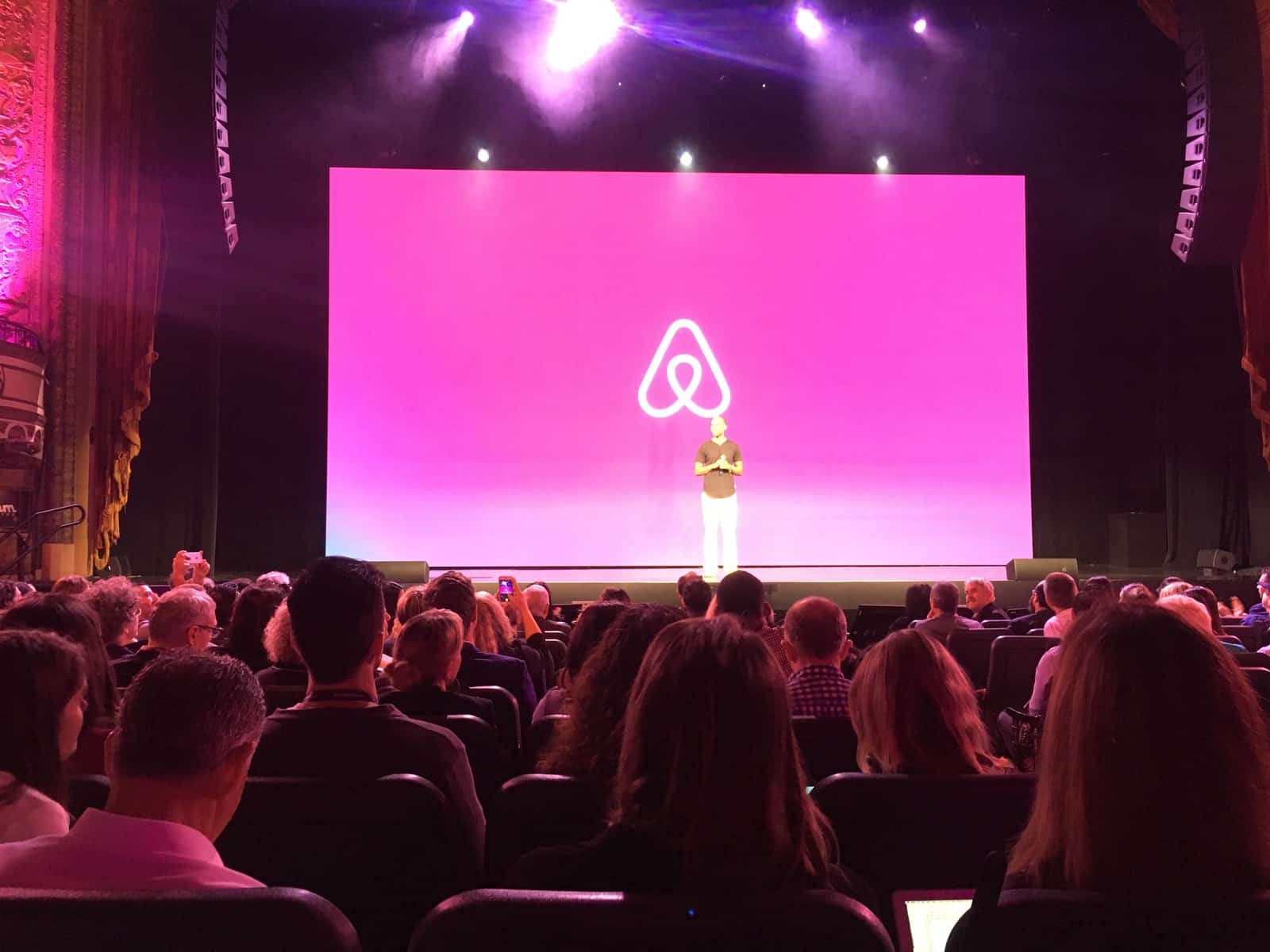 The air inside the Orpheum Theatre was thick with anticipation. An excited murmur quickly became a standing ovation as Brian, Joe and Nate took to the stage.
Brian opens, thanking everyone for attending, before making reference to a "secret prototype" they are building and unavailing to the audience during the event.
Brian then asks the audience, "What does it mean to travel?", before moving on to reveal trips he had taken as a child, saying: "When you try to plan a magical trip, you end up doing a research project – it's easy to spend as much time planning your trip as you do actually on it […] we decided to build a holistic travel experience"
Brian introduces a film about a traveller they used to test their new magical trips experience.
The film told the story of Francisco, who grew up as a gay man in Chile – a country where gay rights are practically non-existent. As Francisco says: "In Chile, being a homosexual is hard – you are treated like a second-class citizen. I was searching for somewhere I belong".
Francisco was subsequently taken to San Francisco, where he was welcomed by an openly gay couple – a moment that changed his life forever, as he now understands what it means to be accepted for who he is. As he says in his own words: "I feel like a weight has been lifted off me – I feel at home".
The Value Of Experiences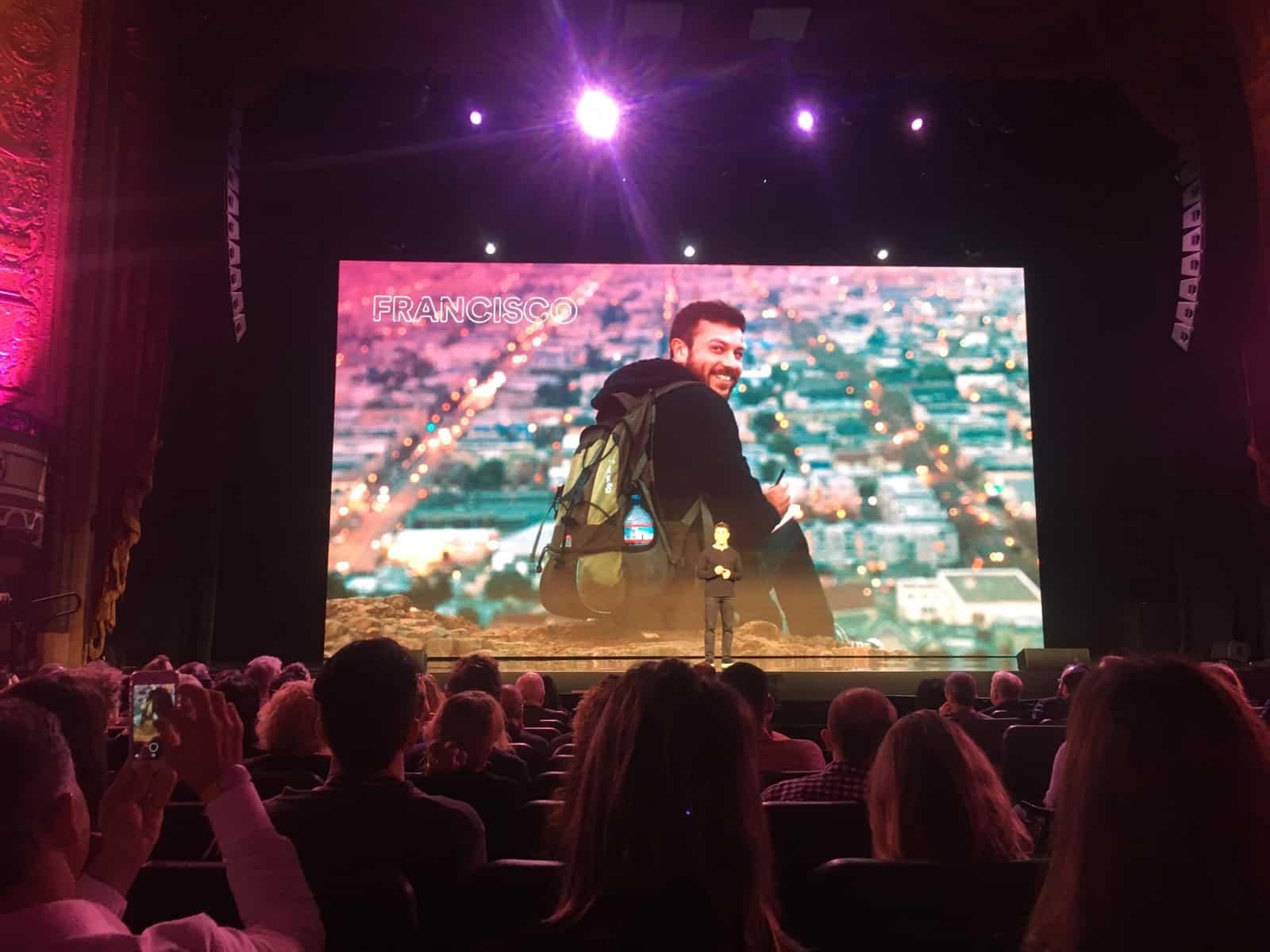 Brian took to stage again to discuss travel experiences and the value to be gained from them, "We learnt something from this trip – it's not about travel, it's about immersing yourself in a community".
What follows is a short film that encapsulates what Airbnb are trying to achieve, showing the audience that trips and experiences are now all accessible from one place. As Brian puts it: "We wanted to bring homes, places and experiences in one place […] experiences are offered by local hosts, in the city that they live. We organise these by both city, and by passion. If you don't know where you want to travel to, you can search based on the things you love."
Brian then goes on to say where he took his inspiration from for this new feature:
"We took a lot of inspiration from cinema. The pictures look like movie posters – we also have movie trailers for all of our trips".
Many of the trips, approximately half, fall below $200 and are available via instant book. The app will offer experiences that last a few days, or just a few hours – they aren't tours, you actually take part. From making your own dress, to a personal session with a celebrity stylist – if you can dream it, you can find it in Experiences.
"Social impact experiences" are run by non-profits, and 100% of the money raised by these goes straight to the charities that run them. Also partnering with Make A Wish, and will be granting a wish a day.
Places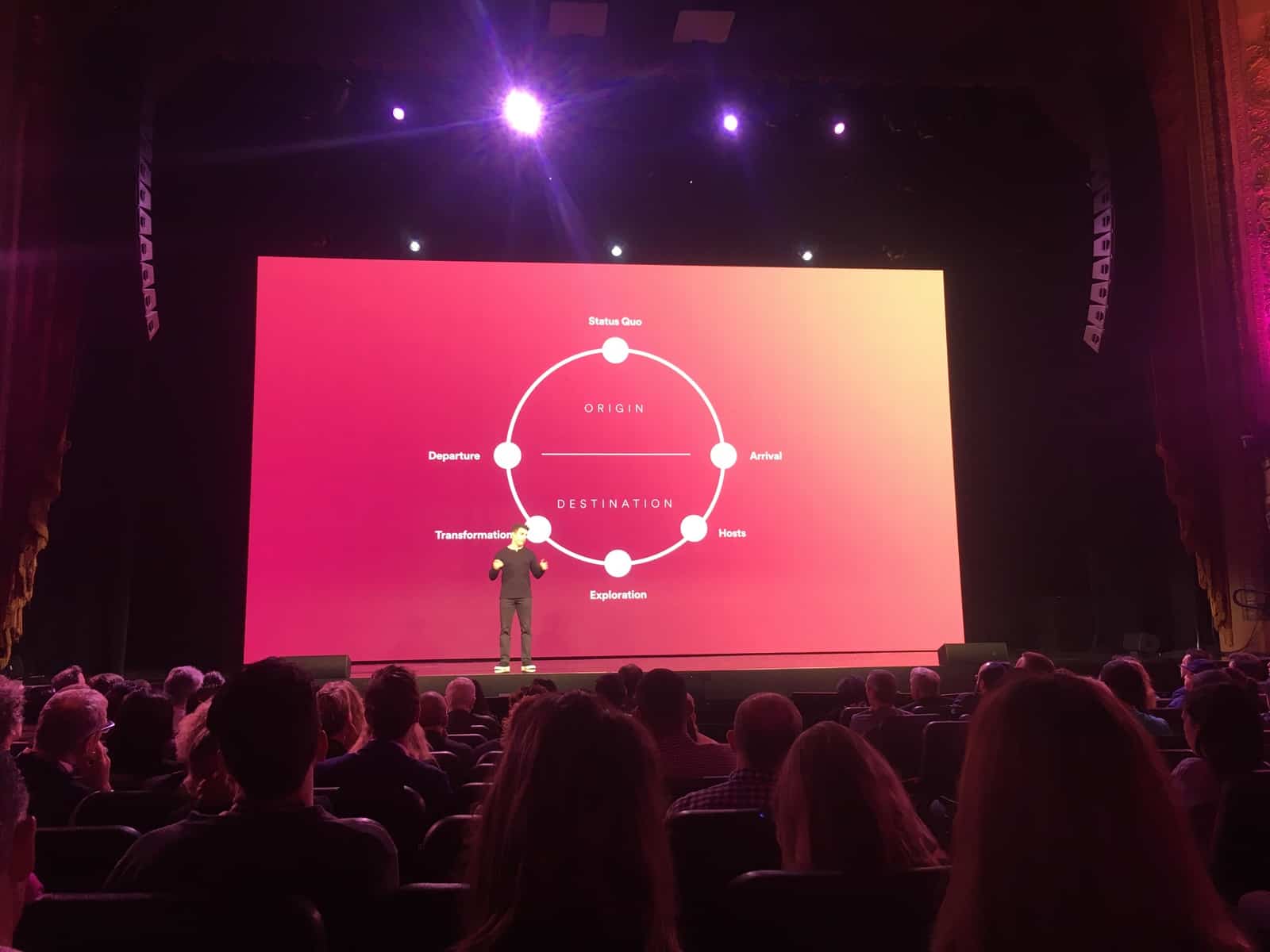 The next big announcement was the unavailing of "Places" – a directory of nearby spots that your guests want to see. This includes nearby restaurants, bars and attractions.
The "Nearby Now" section will show recommendations from locals on a map, thereby providing useful information that is "focused on tourist destinations".
The Places section also includes meet-ups.
Another element that's been added to the mix is "audio walks". As Airbnb explains, "We have audio walks – we've partnered with Detour to bring AudioWalks to Airbnb".
Up next, a new "Restaurant bookings" feature: "We bring together what the community says – tips and advice […] I'm excited to announce that soon you will be able to reserve restaurant seats through the airbnb app" Powered by Resi – the app.
Summary
"The good news? This is all live, now, today."
The App is available now – go and download and get familiar.