Technology is ever evolving but the one thing that hasn't changed over the years is email marketing; it is tried and true and continues to drive results.  There are tons of websites and list building companies that will sell you customer contact data but there's a good chance you already have this info readily available living in your property management software, just waiting to be used. Today we are going to dive into the top 10 best vacation rental email marketing practices to help grow your traffic and direct bookings.
Step 1: Vacation Rental Email Marketing Lists
Whether you are just beginning your vacation rental management business or you have been managing properties for years, this is where having a solid strategy in place to collect guest information will take you to the next level.  Whether guests are browsing your website, engaging with your social media, reading your blog posts, or booking their reservation through a third-party OTA website, the focus needs to be on getting their name and email address.  The easiest way to gather this information is to just ask.  Whether your guest services team asks for it over the phone or you use a YourWelcome tablet to collect it in the property upon guest check-in, building your email list is gold. 
 If you can collect additional information such as their mailing address or birthday, even better.  This is an ongoing process that should always be on.  Plan to segment your information into different groups such as where the lead was generated, if they are a repeat guest, what age range they fall in, where they are from so you can use custom marketing messages that directly relate to their interests.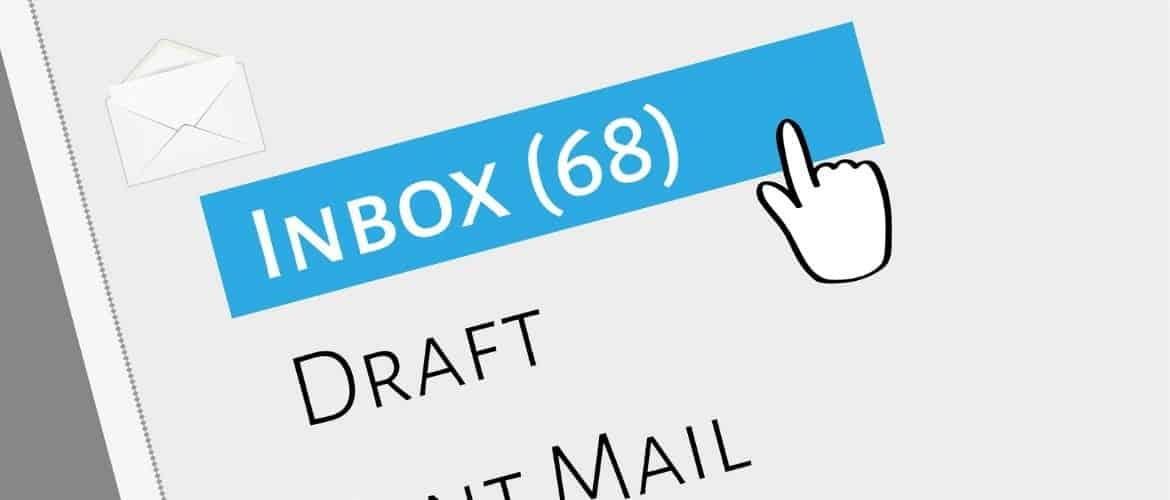 STEP 2 – Experiment & Deliver Your Emails at the Right Time
What is the best day and time to send your email message to get the best open rate?  
The general consensus from the top email marketing platforms across the web indicate that Tuesday at 10am is the best time to send an email blast.  Our thought is that if that is the general consensus across the web then it's probably best to choose another day and time so you're not competing with a ton of other companies using that suggestion.  From our research over the past several years and hundreds of thousands of emails sent, Thursday between 1pm and 3pm tends to have the best open rate.  
However, this doesn't mean that this will be the best time for your email list.  When it comes to sending emails, you need to know how your audience behaves.  The easiest way to do this is by tracking your email open rates over time and experimenting with different days and times until you find the sweet spot.
Step 3: Establish the Appropriate Email Frequency
According to our data, sending 2 to 5 campaigns per month will ensure the best open rates.  It's consistent enough that you can ensure you're not bombarding them too much but keeps them intrigued and interested to open it each time it comes in to see what's new.  Keeping your emails exciting will keep your audience interested to see what topics you'll be writing about next or what specials are available.  They've given you their email address to continue the conversation and stay up to date with new options, so keep them informed and keep that relationship going on a regular readership basis.
STEP 4 – Give Your Audience a Compelling Reason to Click
Want to get better click-through-rates?  Then offer your audience a special that incentivizes them to open and click through to your website.  Consider using a strong incentive in your email subject line such as a 20% off discount or stay 4 nights, get the 5th night free.
STEP 5 – Plan Ahead For Special Days
Specific dates on the calendar like Spring Break, Memorial Day, 4th of July, Fall Break, Christmas, and New Year's Eve are all excellent vacation rental email marketing opportunities.  Don't wait until the last minute to send out a special offer for these holidays, build them up months in advance, especially with your larger properties that have a longer booking window.
Create your seasonal email templates early to save time, beat your competitors, and capitalize on those important holidays and seasons.  Building your emails early allows you to automate these emails as well and have them be sent out on a specific date selected far in Advance without worrying about managing that task on a future date.
YourWelcome offers a wide variety of email and workflow templates that can be customized to fit your company's message and sent on an automated basis.
STEP 6 – Create an Email Drip Campaign
Marketing automation is a powerful tool in the modern day marketing world.  If you want to automate time consuming tasks while nurturing your email list, you need a smart drip campaign to convince them to act; and also not come across as spammy.
Drip campaigns are a series of emails usually sent to guests at different times throughout the guest journey.  The most popular drip campaign is the pre-arrival messaging workflow with a booking confirmation, payment reminder, rental management agreement, additional services available, and property arrival information with door code.  It shouldn't stop there, the guest can be enrolled in additional email drip campaigns once they are in the property or even after they depart.  The goal is to continuously build the relationship with the guest and keep it going to remain top of mind when they book their next getaway.
STEP 7 – Use High Quality Visuals
As the popular adage goes, "a picture is worth a thousand words", make sure your emails show photos of your best properties or local area.  It goes without saying that your photos should be high quality and represent your branding and colors.
The main goal of photos is to reinforce your email message and create that emotional connection with your email audience.  These are especially important when targeting guests in the Midwest during the Winter months if your properties are located at the beach and vice versa of targeting warm southern climate guests for mountain getaways.
STEP 8 – Have a Clear Call to Action
To have a successful email marketing campaign, you need to persuade your audience to take action; more than likely that action will be to click through to your website.  Give them too many options and they may get confused and just delete the email or even worse, unsubscribe from your email list.  
Be cognizant of the placement of your CTA as well, about 50% of people will open their email on their mobile device.  You'll want to make sure your CTA is above the fold or they may not scroll far enough to see it and take action.  Don't put too much information in the email either so they don't feel the need to click through, give them just enough information to hook them in and once they click, they will get the remaining information on the website.
STEP 9 – Make Your Emails Time Sensitive
There's nothing like a bit of urgency to get guests to take action.  Fear of missing out (FOMO) is a basic consumer instinct that each of your campaigns should target. 
So, set a time limit in which your customers can take action, and you'll see an increase in clicks and conversions.
Begin by introducing urgency in the subject line of your email:
⏰ Hurry, Time is Running Out on These Hot Deals!
⚠️ Prices Go Up Tomorrow! ⚠️
⌛ Only Hours Left: Black Friday Deals End at MIDNIGHT!
Combining emojis and urgent text is the perfect combination to drive conversions.
STEP 10 – Reward Your Loyal Email Subscribers
Loyal and repeat guests are the lifeblood of your business.  They open and click your emails, engage with your social media posts, and also choose to book their vacation with your company instead of your competitor.  
So, reward them for their loyalty and engagement.  It's simple to offer special discounts, or free add-ons, late checkouts, or even a special amenity upon arrival.  It's a great way to make them feel special and truly it's a win-win.
With today's ever changing world and guest expectations continuing to rise, use these best practices in your business to perfect your email marketing strategy, increase direct bookings, and drive guest loyalty.  Continue to experiment with timing, content, and offers – your email marketing success is not a sprint, it's a marathon.
Find out how YourWelcome can help with your Vacation Rental Email Marketing