YourWelcome launched in May 2016 with a vision to transform the serviced apartments industry with a smart tablet that gives serviced apartment providers the opportunity to streamline guest communication, up-sell services, and allow their guests to explore top things to do in the local area. Since our launch, we have successfully installed tablets in over 7000 properties in 40 countries across the globe!
Yesterday was the 2017 ASAP (Association of Serviced Apartment Providers) Convention and Awards – and we're delighted to announce that YourWelcome were awarded the Serviced Apartment Industry Breakthrough & Innovation Award (Business Partners) – for demonstrating commercial success and having a significant impact within the serviced apartment industry.
 Congratulations to all the finalists and winners, and thank you to The ASAP for putting on an enjoyable day and night of events!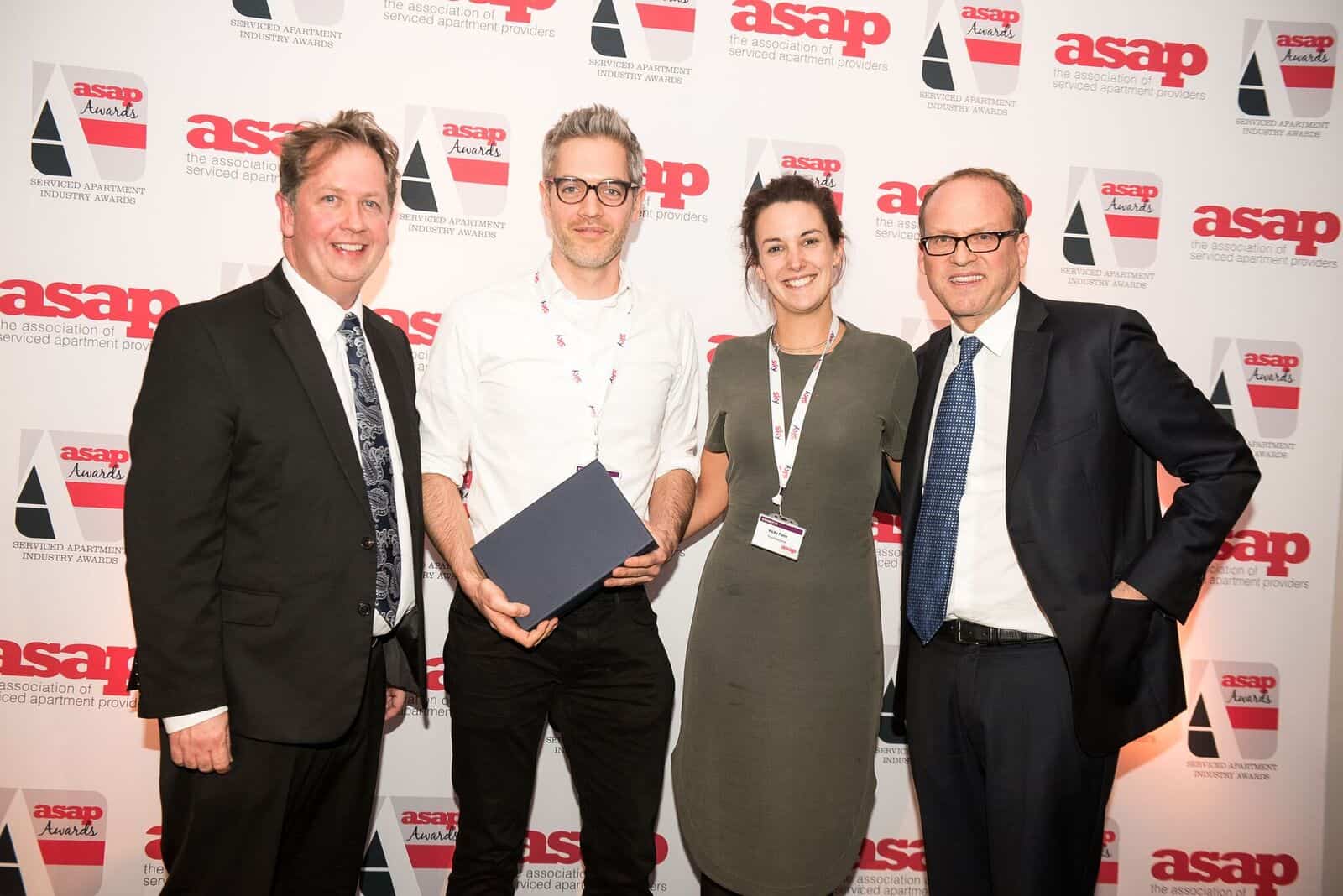 YourWelcome is the first ever-transactional portal for serviced accommodation. Available under a recurring subscription model, operators and owners install our tablets in their property portfolios to offer guests the ability to access local on-demand services (food delivery, tourist tickets and more) and also to up-sell late check outs, additional cleans bringing a new revenue from guests.