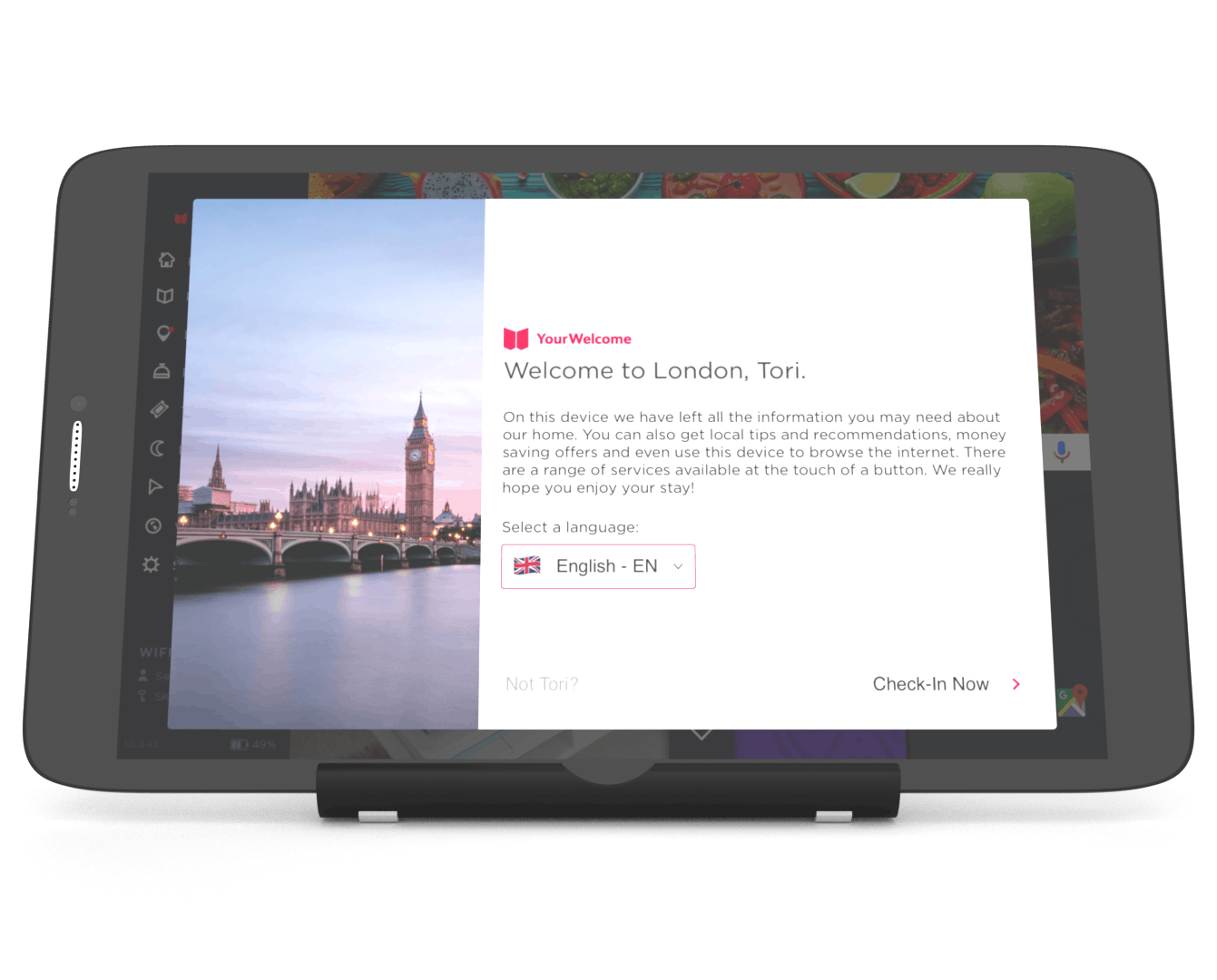 From $10 per month
Other currencies/subscriptions available.
Smart tablet, pre-loaded with the YourWelcome software
Online account – update the content your tablet from anywhere
A tablet stand and charger
Free replacements if lost, stolen or damaged
A Delightfully Useful House Manual
Video Guides
Harness the power of video guides and show your guests exactly how to use the features and appliances of your vacation rental property.
Words & Pictures
Leave written instructions and even include pictures. You guides for all of your tablets from your online account, meaning they're never out of date.
"You see that black tablet on the side? All the information you'll need is on there."
Your Local Area, Explained
Expert City Guides
Your guests will find everything they need to know about your local area in expertly written property guides, created by the YourWelcome team. Our writers research the most exciting activities, popular dining spots and best neighbourhoods that are relevant to your property.
Map of Recommendations
Add your own recommendations to the map – let your guests know where you think the best places in your local area are to eat, drink and party, so they can live like a local during their stay.

Your guests set the language as they check-in, and all of the content you add (including property guides, local area guides) is automatically translated into the chosen language of your guest.
Provide Your Own Translations
If you want to supply your own translations, you can upload them via the YourWelcome Dashboard – overwriting the automatic translation.
Coming Soon
🇵🇹 Portugese
🇷🇺 Russian
🇵🇱 Polish
"People Were Calling Up Asking How To Use The Oven…"
Watch the story of Adeel, the remote host
Sell Your Own Services, Directly To Guests
Offer guests convenient services that they can order through the tablet and earn more from every booking – you approve or decline requests as they come through.
Charge guests a little extra for extending their stay.
Perfect for longer stays – offer guests a convenient service and take the hassle out of their stay.
Allow guests to store their luggage on their last day.
Sell your own services – if you can fulfil it, you can sell it via YourWelcome's built in eCommerce platform.
Join 7,000+ operators in 40+ countries and take advantage of YourWelcome's built-in eCommerce platform to start taking card payments directly from guests.
Guests book and pay through the app – there's no need to amend their booking, or rely on cash. You can choose to approve or decline every request; there's even a setting to automatically decline requests that you don't respond to.
With more than 30 currencies to choose from, you control which currency your guests transact in.
Simple, transparent pricing, so you always know what you'll pay.
90%
Your Earning, Per Transaction
10%
YourWelcome Commission
Earn More From Every Booking
Earn additional income through sales via selected on-demand partners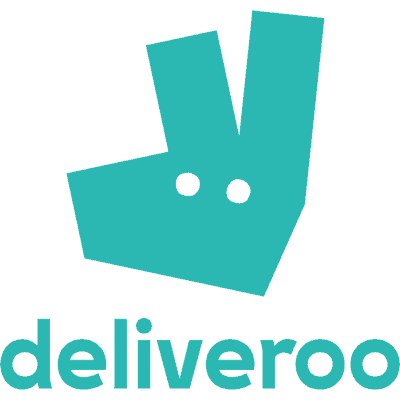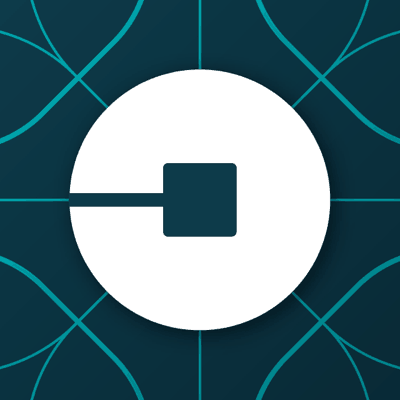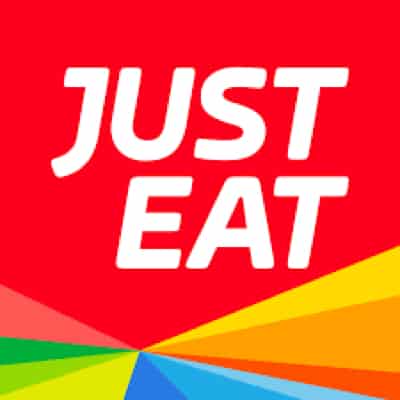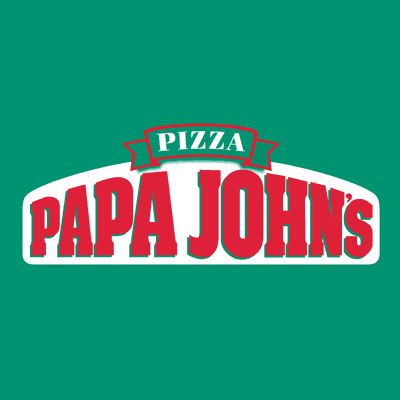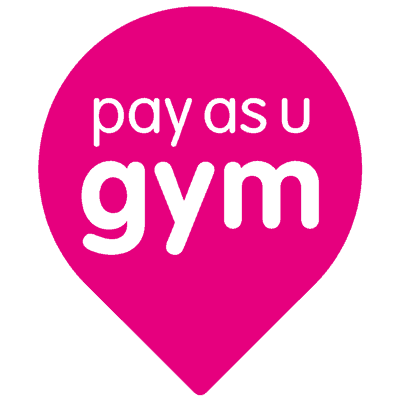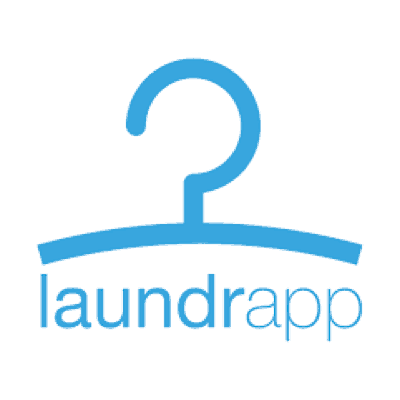 We've partnered with services in your area to offer guests a way to order food delivery, taxis & airport transfers and more. What's more, you make 20% of each sale – earning you extra revenue, while offering your guests the convenience of ordering on-demand services from the comfort of your property.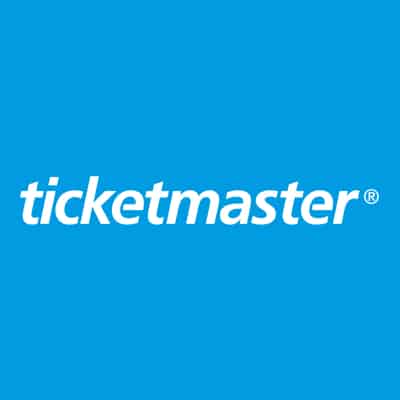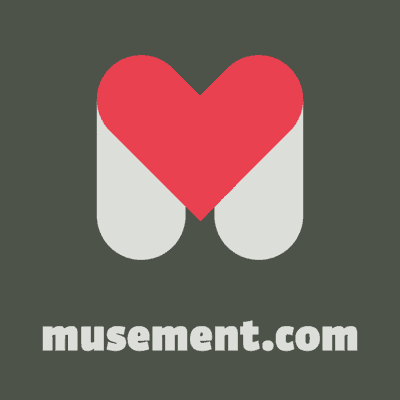 Theatre, live music, local attractions – earn extra revenue when your guests purchase tickets. We offer a one-stop shop for tickets with the widest range of events available in one place, meaning more choice for your guests. We partner with well-known, trusted brands to ensure that the experience is hassle-free.
Join 4,000+ operators in 30+ countries and take advantage of YourWelcome's built-in eCommerce platform to start taking card payments directly from guests.
Guests book and pay through the app – there's no need to amend their booking, or rely on cash.
Use Data To Get To Know Your Guests
Powerful CRM & Guest Analytics
Monitor how often guests are using the device
Discover what your guests are viewing
View popular recommendations and property guides
Utilise data to modify your approach to hospitality
YourWelcome is the leading platform for guest analytics. Our in-property hardware and intelligent software system offers advanced analytics – enabling you to make better decisions.
We combine their interests & preferences with behavioural data gathered as they use the device, building a real picture of the people that stay with you. YourWelcome provides everything you need to gain insights into your guests.
"Learning which property guides our guests were viewing enabled us to modify our check-ins and highlight the things guest have most difficulty with."
Charlie Rosier, Cuckooz Serviced Apartments
Personalised Guest Experience
From the moment your guests step through the door, make their experience unique with a personalised greeting waiting for them on the YourWelcome tablet.
The tablet learns and adapts to your guest's behaviour, providing a personalised and locally-relevant experience from start to finish.
A custom-built tablet, running YourWelcome's proprietary software.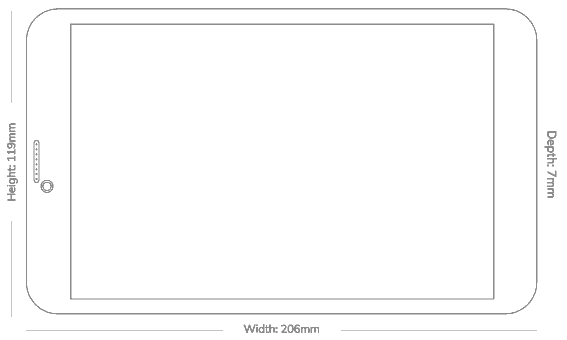 Camera
Front & Rear facing cameras
Screen
8-inch LED Display
Wi-Fi
Wi‑Fi (802.11a/​b/​g/​n/​ac)