YourWelcome Advance is an advance check-in system for your vacation rental. The platform enables you to collect and verify important information, take advance payments from your guests and upsell services to them before they arrive.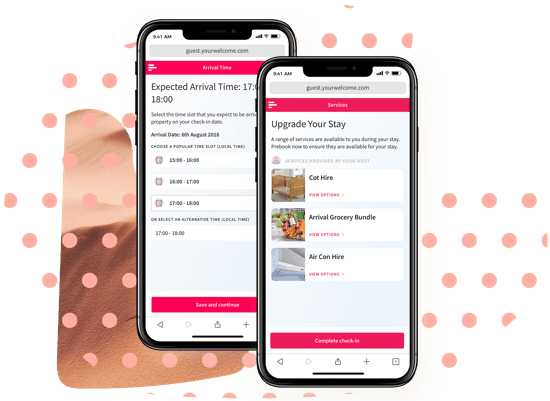 Guest Books
Accommodation


Booking Integrated
with YourWelcome

Check-In Email/Text Sent
Two Weeks Prior to Arrival
Guest Checks In Via
YourWelcome Advance

Check-In Details Available
In YourWelcome Dashboard

Guest Details Are Synced
To YourWelcome Tablet
Offer and take payments in advance for pre-arrival services like early check-ins, welcome packs or equipment hire – YourWelcome Advance has payments built in.
Make a passive income from guests booking on-demand services such as Airport Transfers and Car Hire.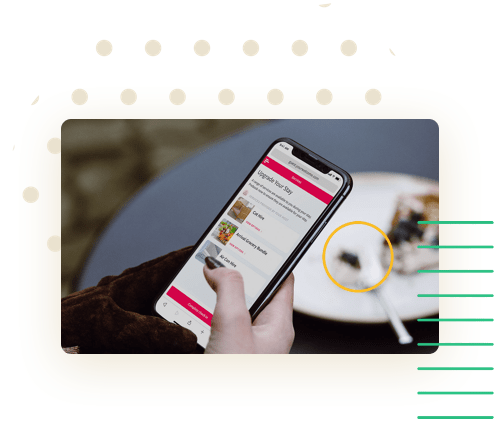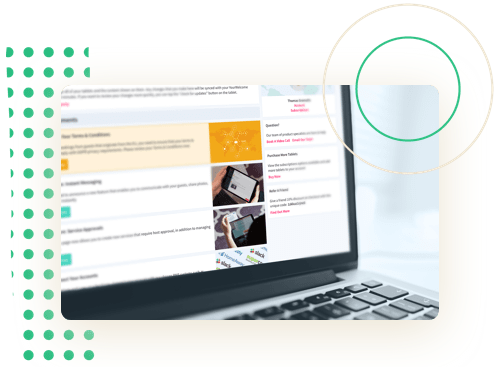 Increasingly OTA's mask the guest's real email address with a proxy email – making it difficult to contact them off platform. YourWelcome Advance detects when guest's details have been hidden and asks guests to supply their real email – enabling you to send important links, telephone numbers and documents.
Building an accurate and complete CRM is crucial for retargeting guests to drive direct bookings. YourWelcome Advance is a fully customisable check-in experience; you choose which fields you want to capture and whether they are optional or mandatory. Ensure all guests have seen and agreed to your properties terms and conditions and that you are legally allowed to re-market to them.
Use an automated system for granting your guests access to your property? Once your guests are verified and checked in you can release the door access code or details and send it via YourWelcome Advance. We're currently integrating with various door lock companies to provide automated short term codes.
Have your guests select from 30 or 60 minute arrival slots so you can better understand their ETA for peace of mind and/or to more efficiently schedule your meet and greet staff or key drop off. Request their flight or train times so you can check their arrival times are realistic!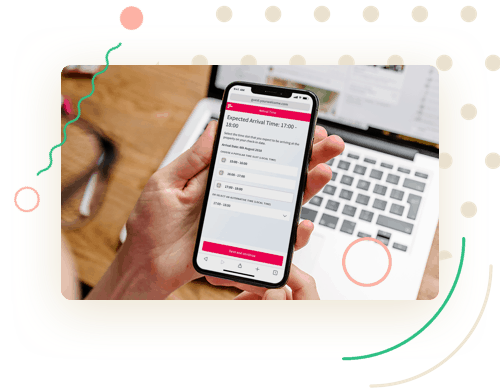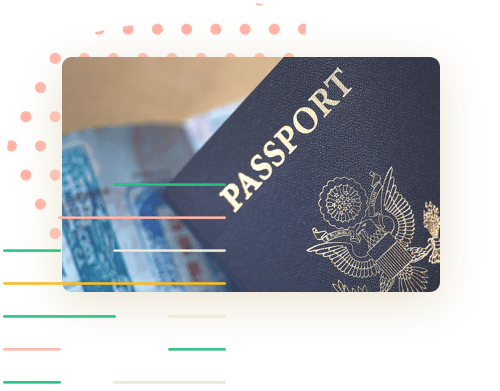 Request guests to submit a photo of their ID via YourWelcome Advance, you can also ask high-risk customers to send a photo of themselves with their ID – helping to eliminate the risk of charge backs on stays. YourWelcome Advance is secure and meets all GDPR requirements on how you manage and share data.
Live in a region where you need to take payment for guest taxes or copies of documentation? You can now manage this using YourWelcome Advance and submit your documents direct from your online dashboard.
Pre-auth your guests card for payment against incidentals or damages. We also give you the option to take a deposit for the duration of the guests stay which will be automatically refunded when the guest checkouts.
Settle the bill; add the outstanding balance to the check-in link and your guests will pay directly via a secure checkout.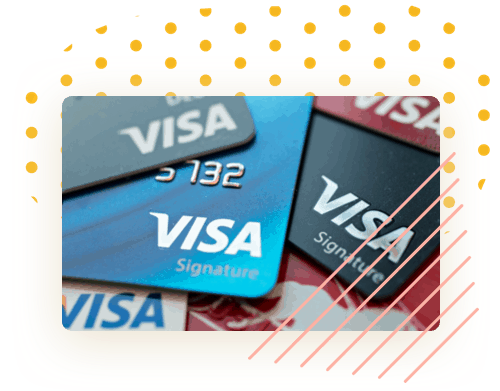 Learn More About Our Products
Ready to make more money from every guest booking?