Guest Management Dashboard
Manage your house manual remotely via the YourWelcome dashboard. Ensure your manual is never out-of-date and control all aspects of property information and guest communication from one portal.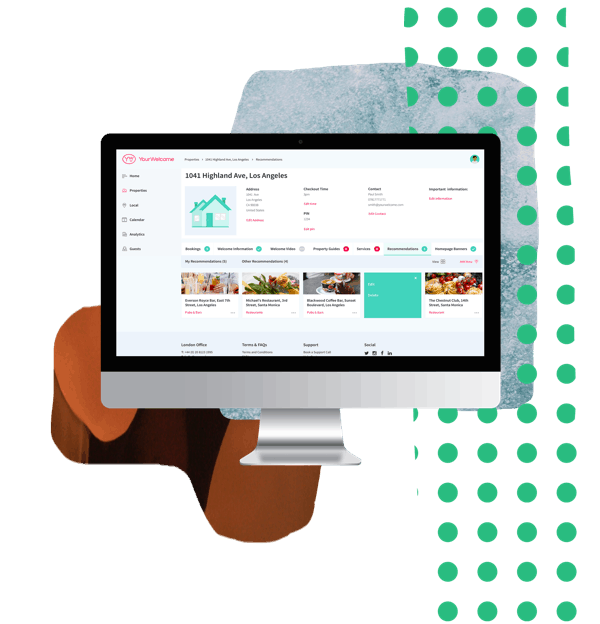 Uploading & Managing Property Information
Simple interface to upload all property addresses and property information. Pro users are able access Account Managers to support initial on-boarding.
Instantly update property information remotely. The tablets look for updates every 15 minutes, so your guests will always have up to date information.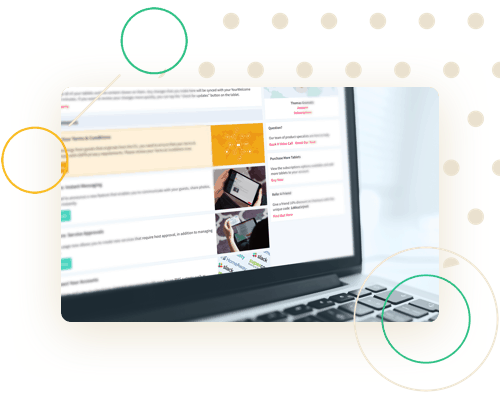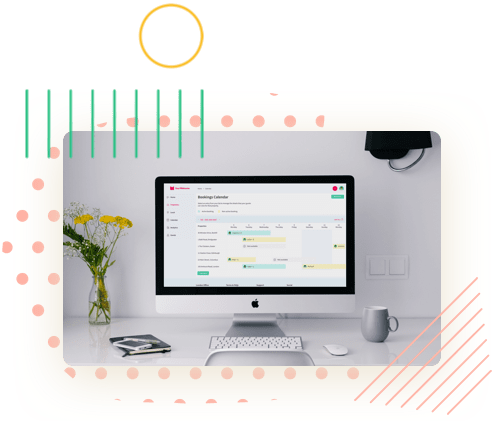 YourWelcome integrates out-of-the-box directly with some of the most popular PMS (Property Management Systems) and OTA's in the ecosystem. Importing bookings and guest information from your favourite operations software is as simple as touching a button.
With more partnerships to be announced over the next few months, you can sync your calendars to ensure your bookings remain up to date.
Don't have a PMS? No problem. Use YourWelcome as your booking platform and manually add reservations into the system via our easy to use interface.
View and manage the on-demand partner YourWelcome works with in your area.
Set up services such as late check out, set pricing and manage your revenue.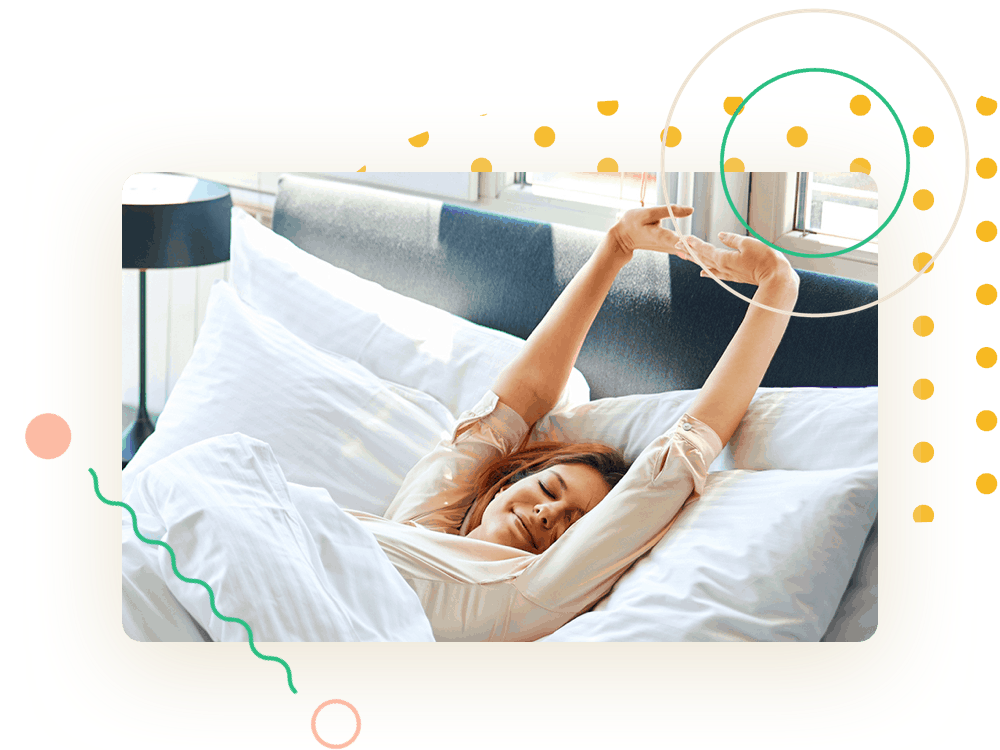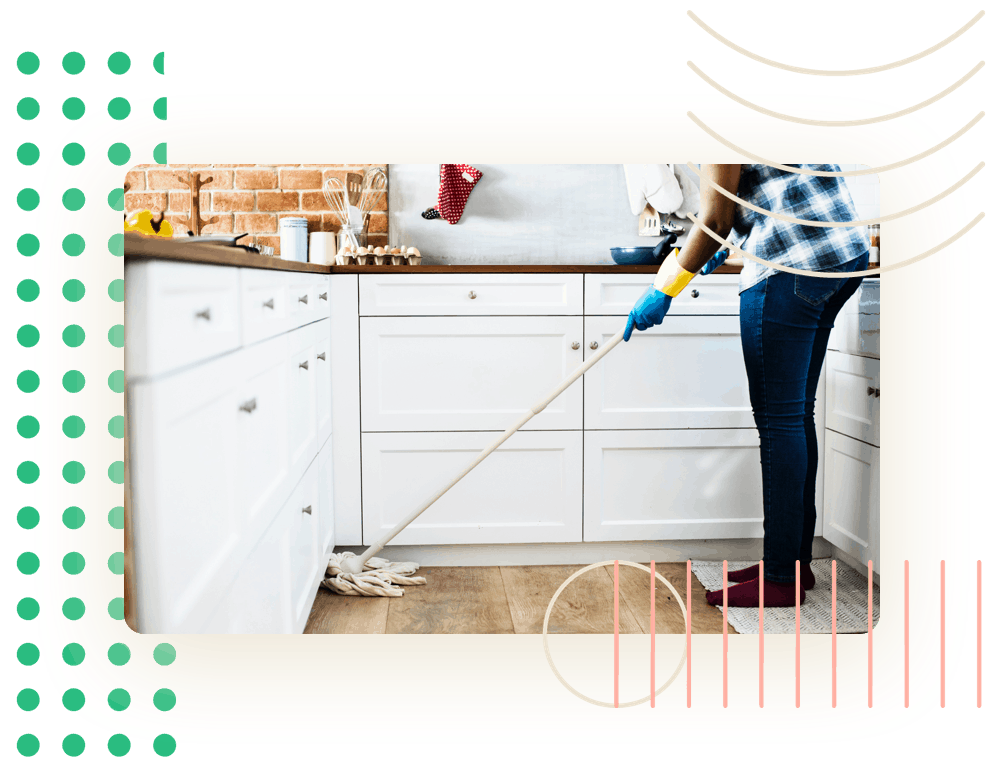 Maximise the time that your cleaning team spend in each property by creating a simple check list and order of tasks.
Enable your cleaning team to easily report any issues in the property, including sending images and text regarding any problems that need fixing.
On arrival the guest is asked for instant feedback (1-5 stars). This instant feedback enables you to respond to issues before they affect the guest online review.
Prompt more guest reviews by using the tablet to promote leaving reviews prior to check out.
Improve the volume and quality fo guest survey responses from your guests by encouraging responses prior to check out.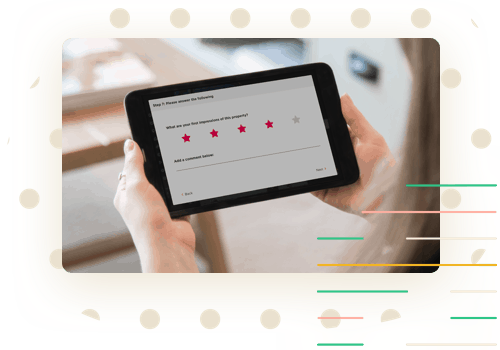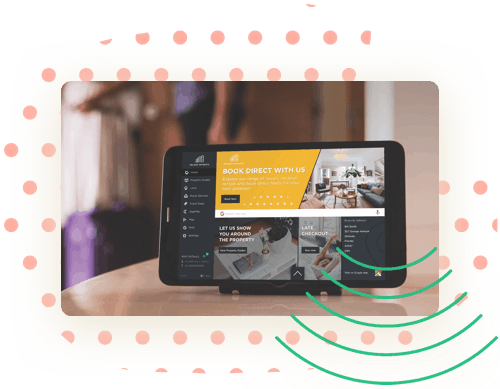 Extend your brand into the property by branding the tablets with your logo and corporate collars
YourWelcome comes pre-packed with area guides for your guests. Add additional information to the guides to make the guest experience more personal.
The tablet comes packed with recommendations for restaurants, bars and places to visit. Customise the recommendations with your favourite places to visit.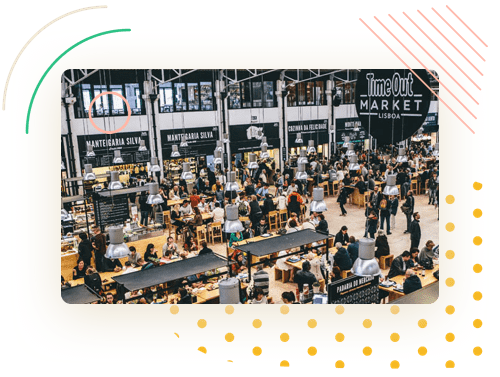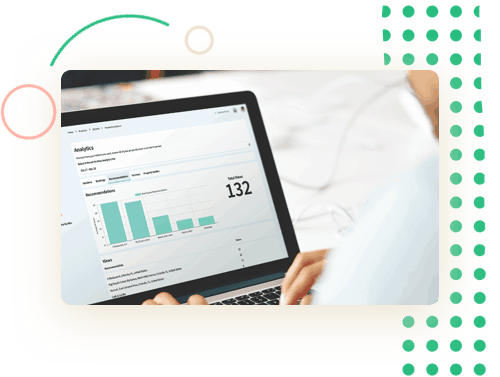 Understand what you guests want from their stay but getting a data analysis of search and purchase trends of your average guest.
Use guest behavioural trends to highlights attractions and places guests spend money in and use this to negotiate advertising deals.
Learn More About Our Products
Ready to make more money from every guest booking?