YourWelcome Kigo PMS Integration
YourWelcome is a smart tablet for short term rentals which acts as an informational portal and an in-property POS system. The Tablet is the most widely used guest app globally, installed in 20,000+ properties and reaching over 60,000 guests every month.
Kigo Integration:
Our integration with Kigo allows the Tablet to pull the guest and reservation details directly from the PMS offering your guest a personalised welcome on arrival and further enhancing their experience whilst streamlining your operation.
Minimise face to face interaction with contactless check ins
Increased listing visibility on OTA platforms
Reservation details pulled directly from Kigo
Digital rental agreements
Guest's first impression rating when they arrive at accommodation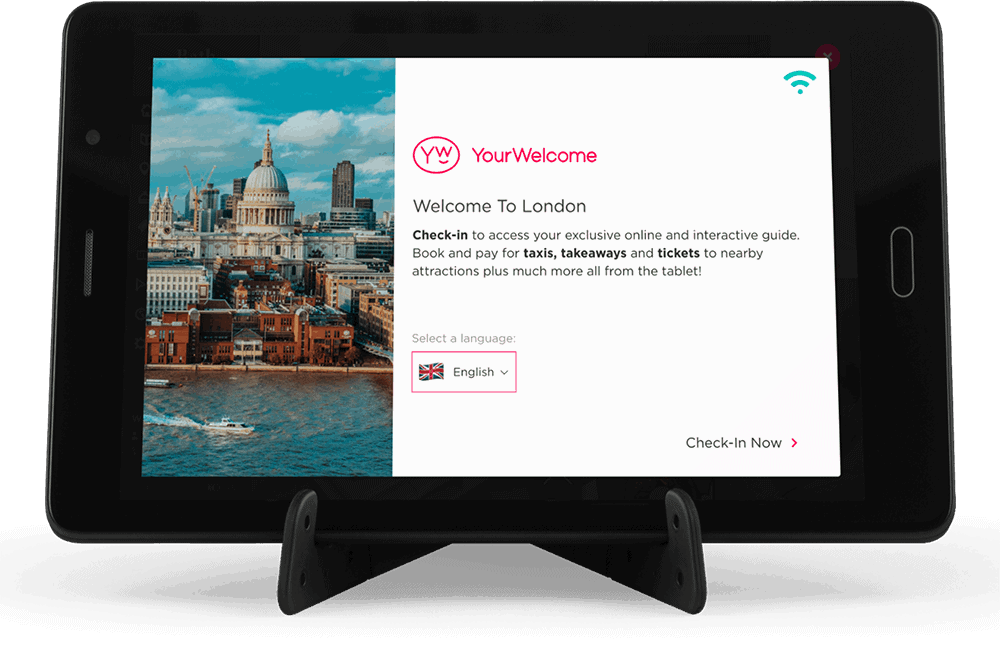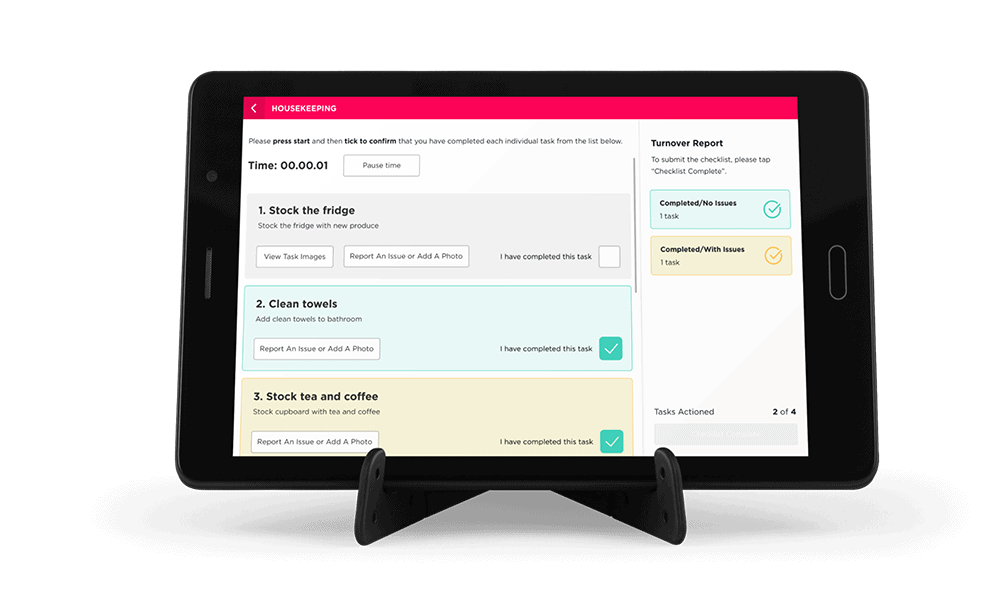 Minimise guest service calls with video instructional guides
Log and record housekeeping directly through the Tablet
Update the Tablet remotely and instantly
Immediately communicate with guests whilst they're in property
Extend Your Brand In-Property
White label the Tablet to extend brand into property
Advertise and drive repeat and direct bookings
Ensure brand consistency across pre-arrival and in-property communications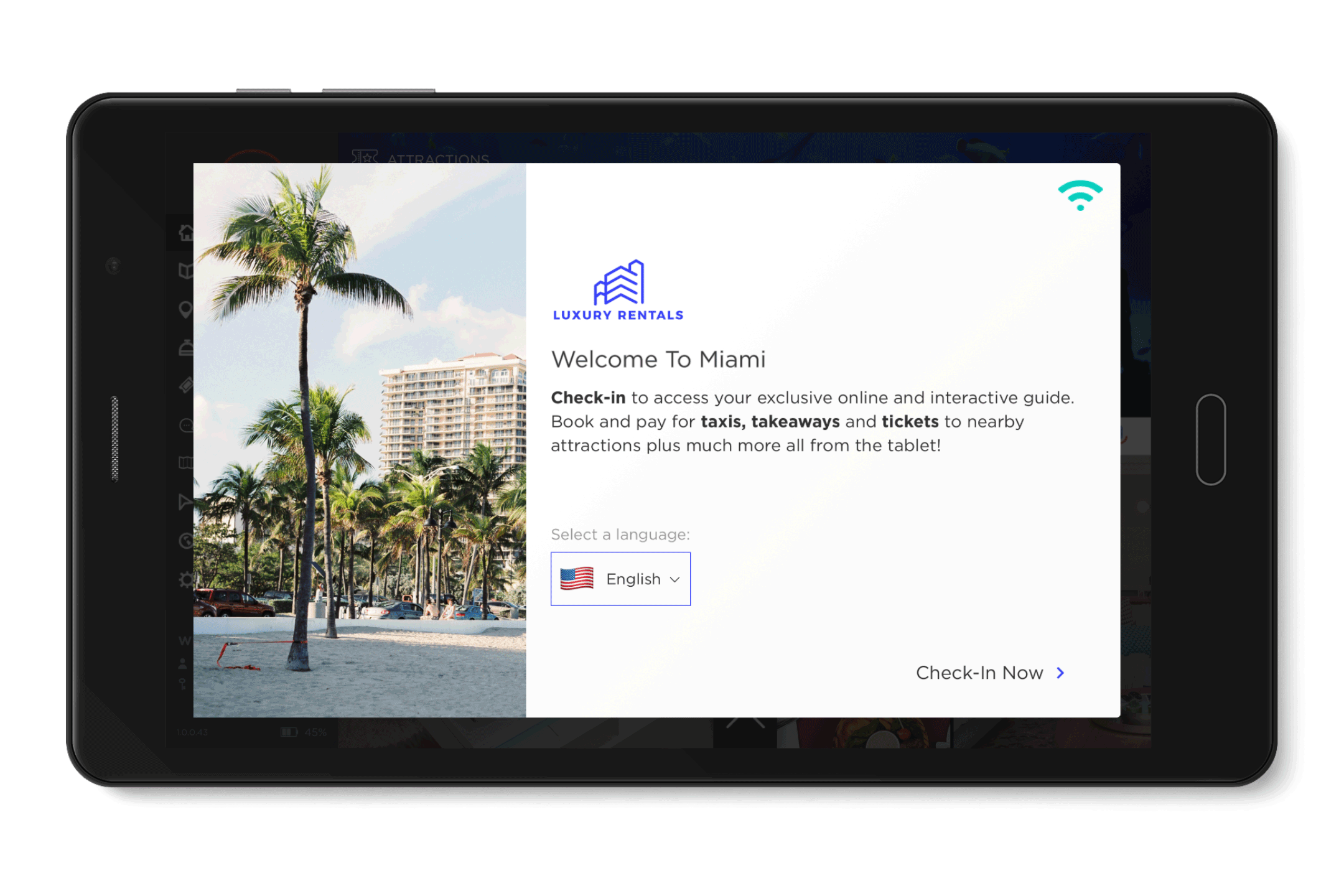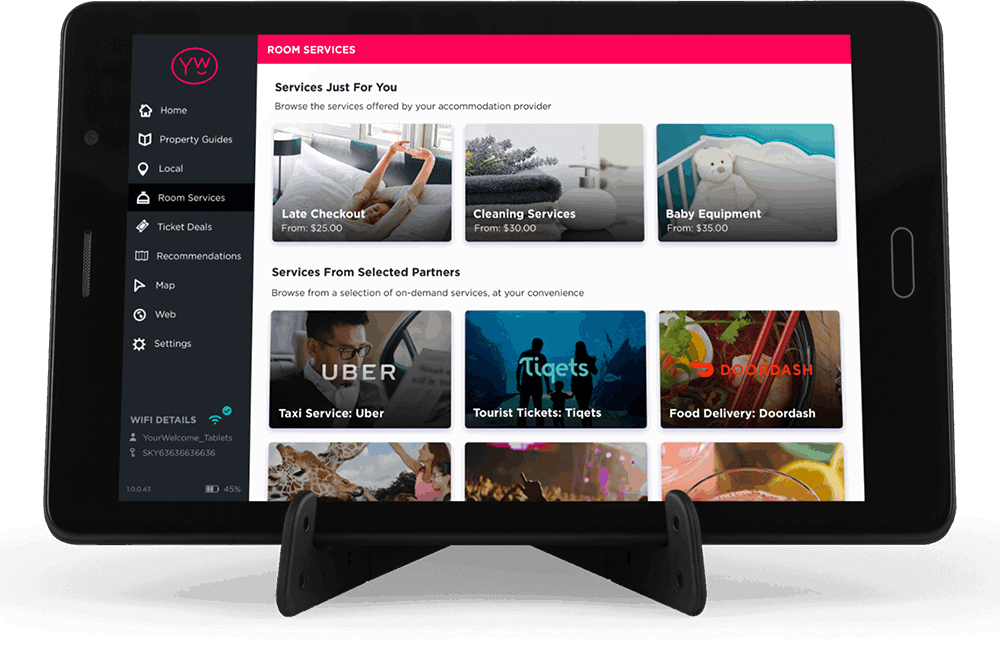 In-property POS system
Upsell your own services and products
Connect guest to local business and third parties earning a commission
Sell advertising space on the tablet
Ability to utilise YourWelcome's existing partners earning a passive income
Access to anonymised guest Google search patterns to group guest profiles
Capture all guest details as part of NHS Test and Trace and for remarketing purposes
Use data to know what and when to offer guests, and at what price point