Enhance Eviivo Guest Manager with YourWelcome Tablets
YourWelcome is a tablet designed for holiday rentals. The Tablet is left out for guests & acts as an informational and transactional portal during the bookings, enhancing the Eviivo Guest Manager.
Reduce guest calls with video instructional guides, connect guests to the local area and businesses and up-sell services such as Late Check Out and more.
YourWelcome offers a free Tablet with every subscription.
✓  Integrated with Eviivo via iCAL
✓  Video, Text or Image Property Guides
✓  Local Area Info, Including Recommendations
✓  Sell Services Such as Late Check Outs
✓  Trusted by 1,500 property managers & utilised in 15,000+ properties
✓  Free Tablet, Stand & Charger (& free replacements)
✓ £200 per property, per year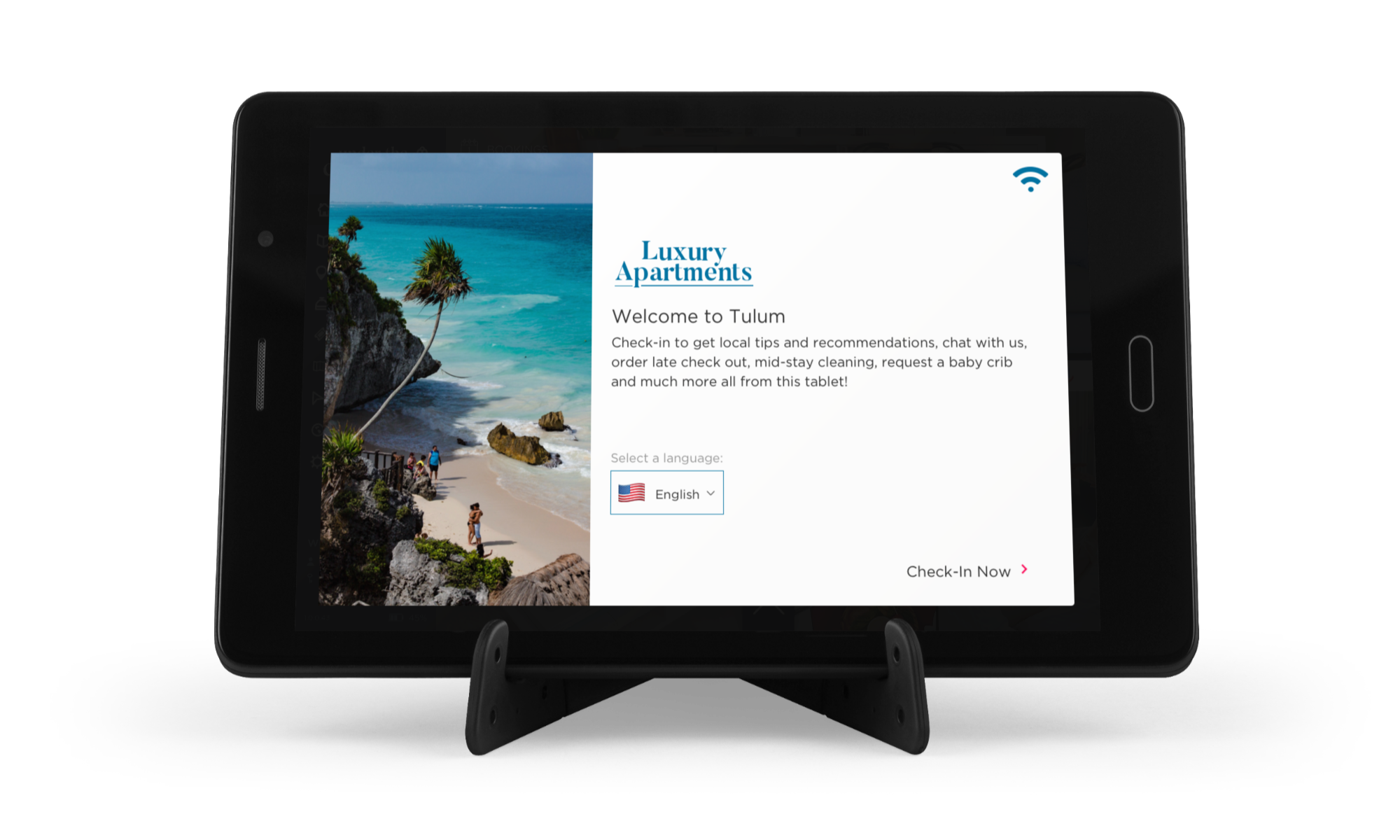 Enhance your guest experience with a YourWelcome Tablet.  Our platform is fully integrated with Eviivo PMS & offers holiday rental businesses  a premium way to engage with guests whilst they are in-property.
YourWelcome guarantees guest engagement and offers a chance to increase your revenue from every booking but selling services to guests,
Eviivo Guest Manager is enhanced with YourWelcome by offering a physical tablet in-property ensuring every guest will access the best of the local area.